Version 3.7+ of the RAMS Mariner and Velocity apps are now live and ready for the year's adventures. This update gives you more precise speed readings, adds new settings for fine-tuning GPS performance, and brings the apps up to speed with the latest standards of Android 13.
The RAMS series (Road Air Marine Speedometers) is a range of handheld and wearable GPS Dashboard apps tailored specifically to different modes of transport; Velocity for land vehicles and Mariner for marine vessels.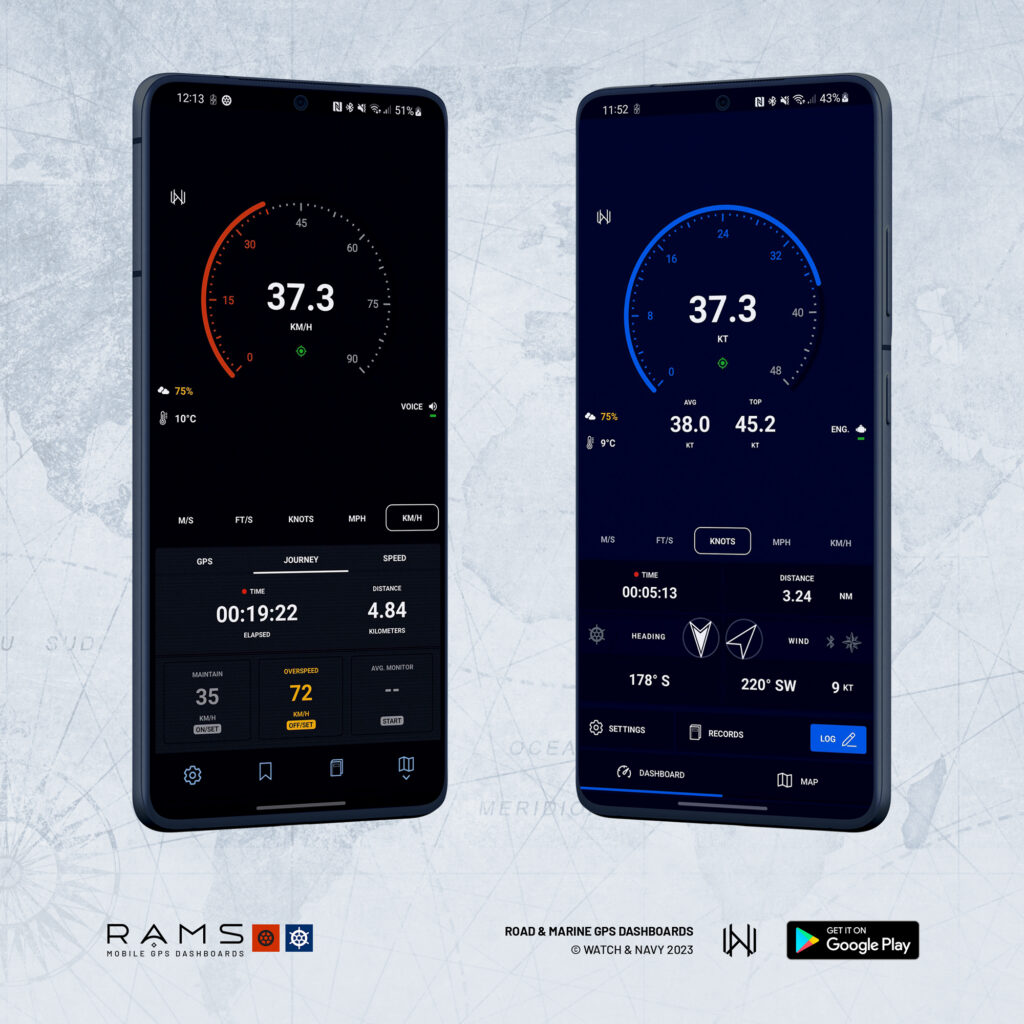 All updates described below have been added to both apps unless labeled otherwise. Here's what's new in version 3.7:
Topics:
More precise speed readings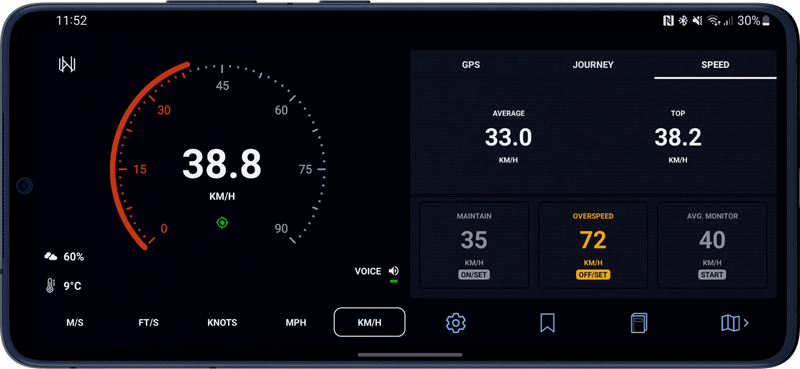 You can now choose to show fractional speed readings throughout the app for more precision. Scroll down in the settings menu to 'speed decimal precision' and choose to format all speed values to 1 decimal place, or choose 0 to round speeds to the nearest whole number. This will be applied throughout all sections the app, including journeys you've recorded with previous versions.
New options for GPS fine-tuning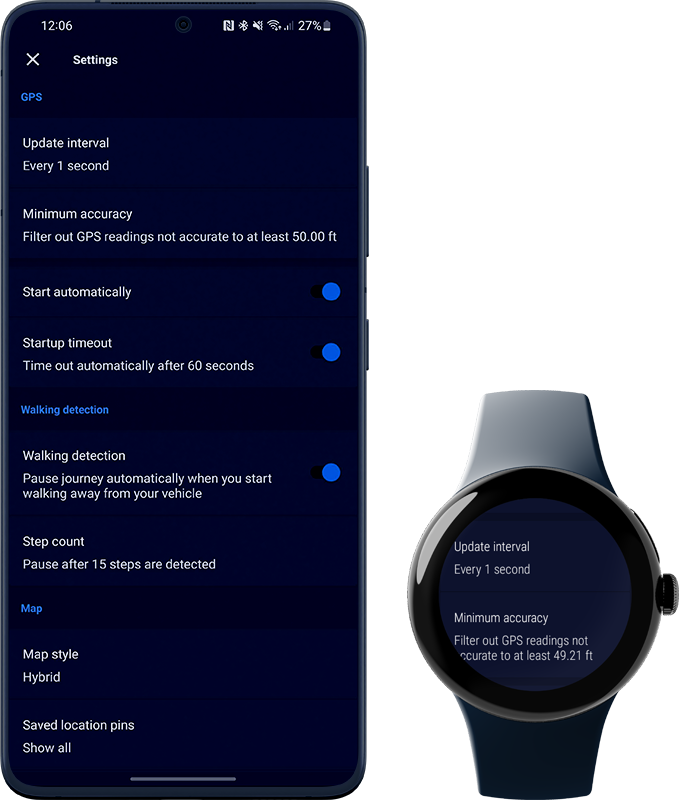 Different use cases for the apps and different devices means GPS performance may vary from device to device, particularly between handhelds (phone or tablet) and wearable devices. We've added the following new settings for fine-tuning GPS parameters:
Minimum accuracy – Formerly hard-wired to 15.0 meters (49.21 feet). You can customise this value to only accept the most accurate readings from your GPS. Depending on the weather and your surroundings, it may take longer to find GPS signals with high levels of accuracy. Most devices are capable of accuracy to 4 (sometimes 3) meters (9.84-13.12 feet).
Startup timeout – Formerly 15 seconds. Sometimes the time it takes to find your first GPS signal may vary, and the app may need more than fifteen seconds to receive the first signal. The reason for the timeout is to inform you of why it might be taking so long and what you can do to get a signal faster. Once you are aware of this, you can switch this warning off or set a longer timeout if you'd prefer.
Walking detection – Walking detection automatically pauses the journey when you start walking away from your vehicle, so that you can avoid recording after you've finished a journey. You can now choose exactly how many steps should trigger a walking detection event.
💡 If you do happen to over-record after finishing your route, you can use the Journey Editor (RAMS 3.5+) to remove the parts of your journey that you didn't mean to record.
While the default settings should be sufficient for most people, we've added these options for those who would like more control over their experience. All of these settings are now configurable in both the handheld and wearable versions of the app.
Date and time formatting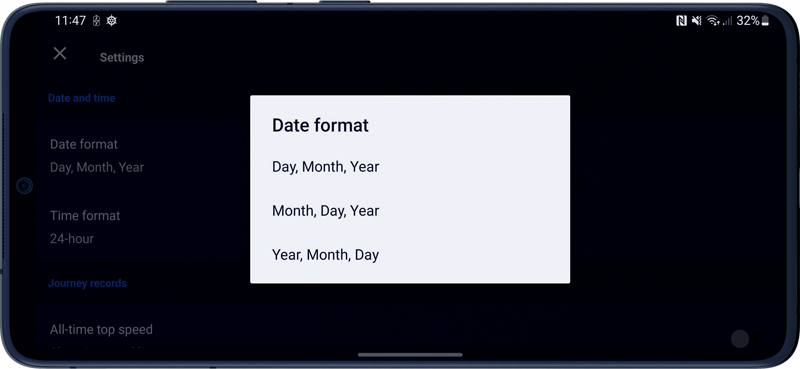 You can now choose to have all times and dates throughout the app formatted in your preferred formats. Scroll down in settings to access the following settings.
Date format – choose whether to show dates in day-month-year, month-day-year, or year-month-day format
Time format – choose whether to show timestamps in the 12-hour format or the 24-hour format (military time)
Updates to the wearable apps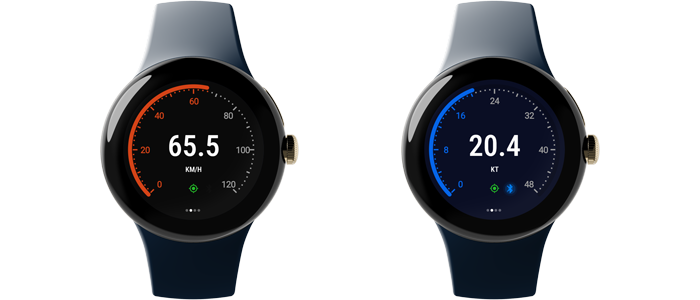 By using a combination of WiFi, GPS, and the last-known location of your paired phone or tablet, the wearable app is now able to find your location much faster than before without synchronising with your paired handheld device. You can still select your paired phone or tablet as the GPS source to have the same information displayed on both devices at the same time.
The following settings are now listed on the watch:
Internal GPS only*:
GPS update interval
Minimum accuracy
Start automatically (when opening the app)
GPS startup timeout duration
Walking detection/steps threshold
Internal GPS and tethering from phone:
Speed decimal precision
Distance decimal precision
Date format
Time format
* 'Internal GPS' refers to the GPS hardware built into your watch. When synchronising with your paired handheld, you'll need to configure these settings on the handheld.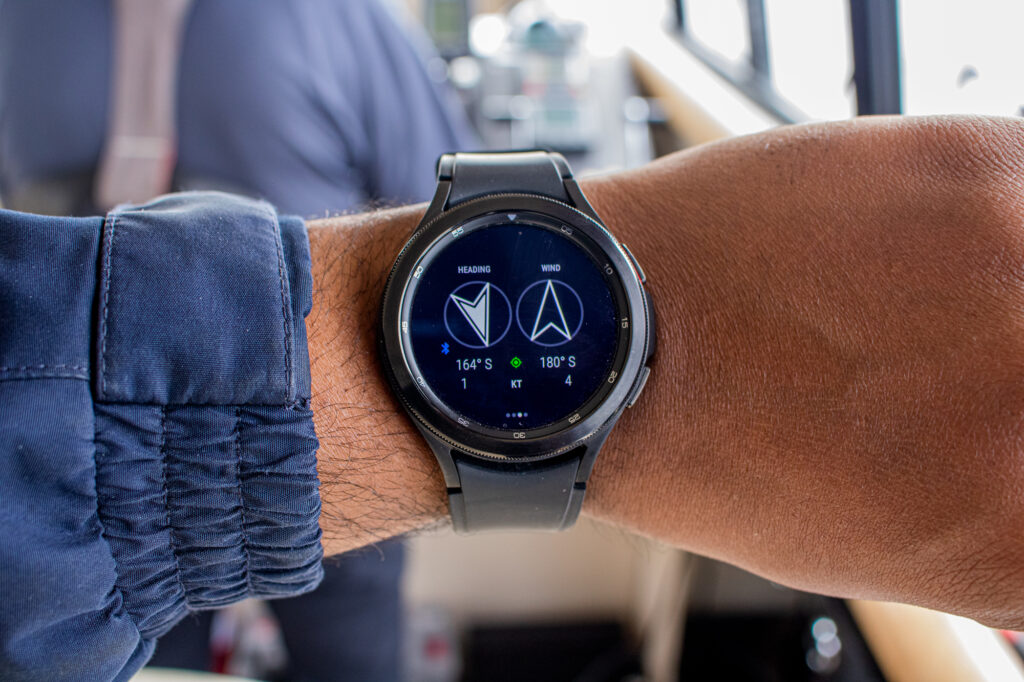 Free 4-hour passes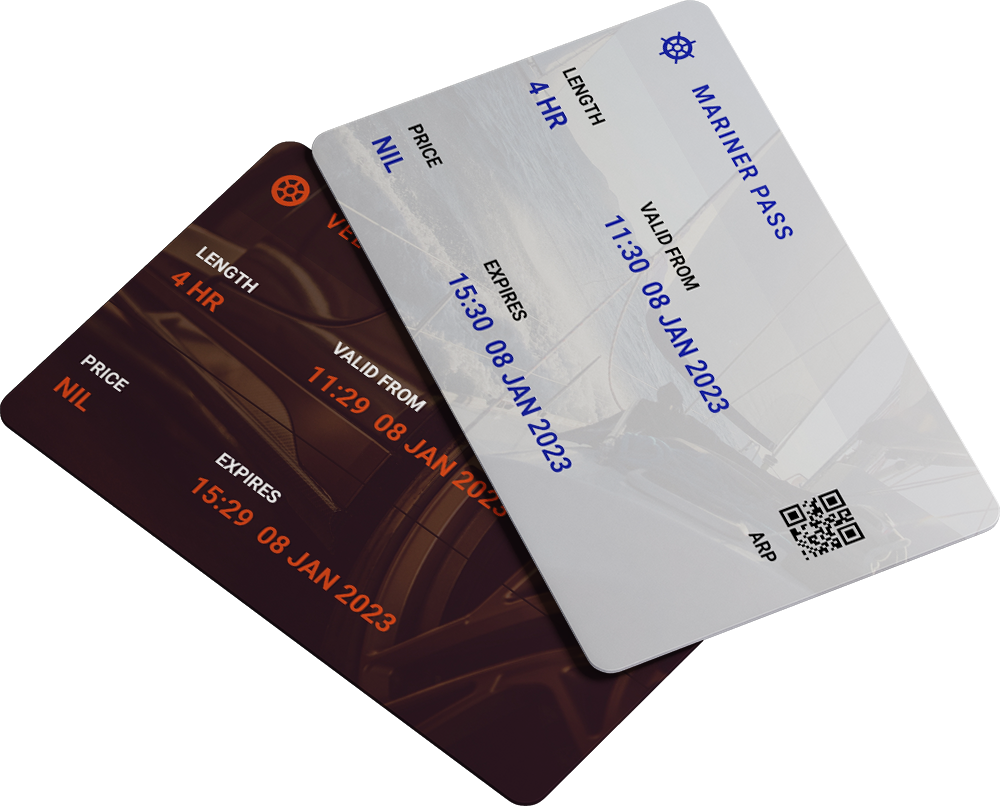 You can now redeem free usage passes by opting in to in-app advertisements. These shorter passes offer a new way to trial the apps for free before buying a longer day pass or subscription, and are most suitable for short trips of a few hours.
When starting a journey, tap on 'get a pass' and you'll be presented with the option for a free 2-to-4-hour pass or a paid 2-7 day pass. There's no limit to how many free passes you can claim – you'll be able to renew shortly before expiry.
🌐 The length of your free passes may vary depending on your location.
Optimisations for Android 13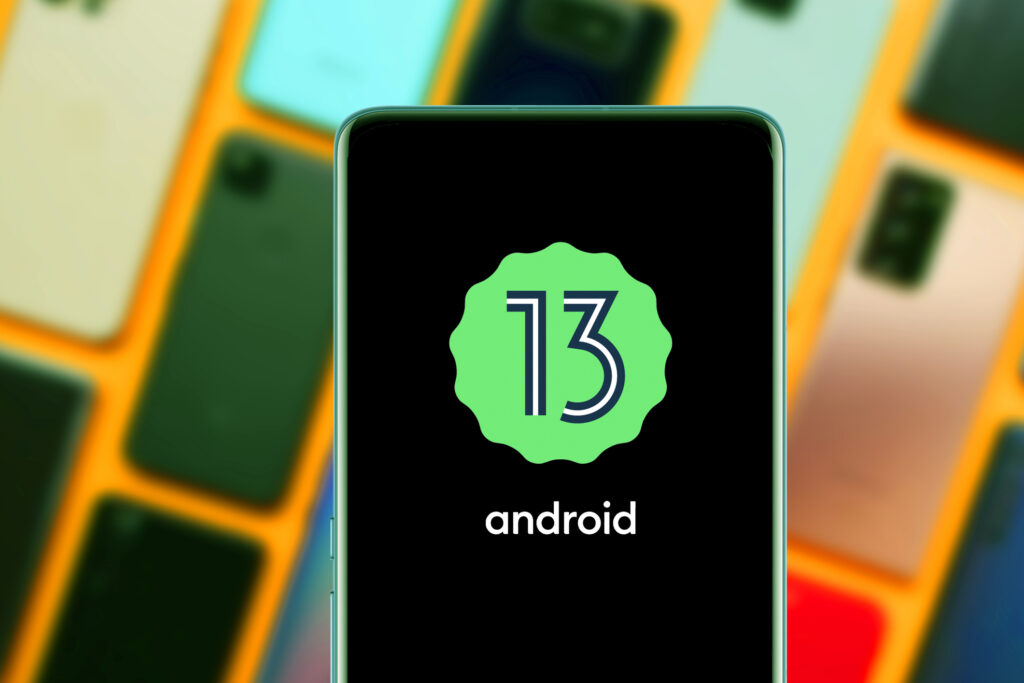 Android 13 introduces some new rules for all apps across the platform. These changes give you more control over your experience, though they may require you to give a few extra taps. We've introduced the following changes to the RAMS apps to comply with these rules:
Notification permissions
The apps are now required to ask for your permission before issuing any notifications. This permission is essential to the RAMS apps so that we can keep you informed of the use of GPS while you have a session in progress. Without it, the app would not be permitted to record your journey in the background while you switch between other apps, which may result in parts of your journey not getting recorded. The ongoing notification will automatically disappear when you exit the apps while no journey session is active.
💡 Be sure to select 'allow all the time' when asked for location permissions, otherwise your journey may be interrupted if you switch away from the app.
File imports and exports
The RAMS apps will now use the Android system's file browser to load backup files or exporting your journey data to files. This requires a lesser level of permission, as the system will only grant the apps access to whichever file you choose.
Cloud Journey Viewer / URL link sharing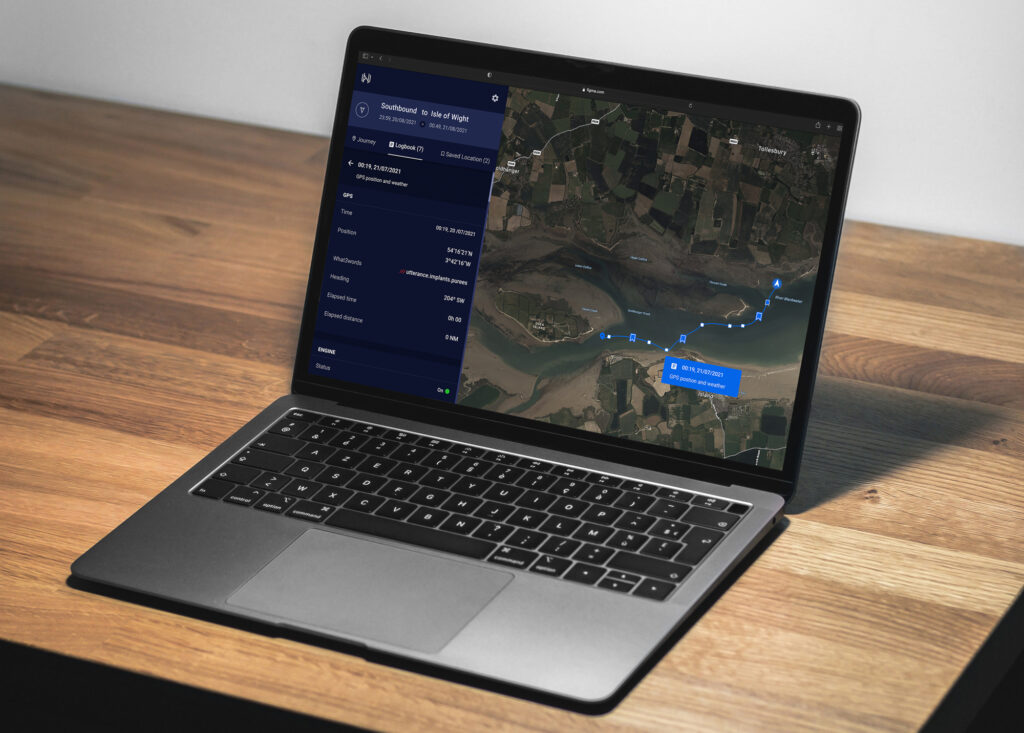 The new Cloud Journey Viewer lets you create URL links to your recorded journeys for sharing with anyone outside of the apps. Learn how to create URL links for your journey:
As of January 2023 we are proud to serve over 35,000 users worldwide across both apps. This incremental update is comprised the many user suggestions and feedback we've received throughout the past year, and also from our recent expeditions on road and on water. We're constantly refining the features of both of these apps and adding new ones to cater for an even wider range of road and marine transport use cases. We welcome your feedback so we can prioritise what matters to you most in the next release.
Download Velocity GPS Dashboard for road vehicles on Google Play:

Download Mariner GPS Dashboard for marine vessels on Google Play:

Follow us on Instagram, Facebook and LinkedIn.
Check out more apps from Watch & Navy: