Wayfarer GPX is a route planning tool for any type of vehicle that lets you to estimate travel time over any distance at any given speed.

SIMPLE STEPS

, INSTANT

ESTIMATIONS
Create routes for any mode of transport. Export to the universal .GPX file format to share with other apps and devices.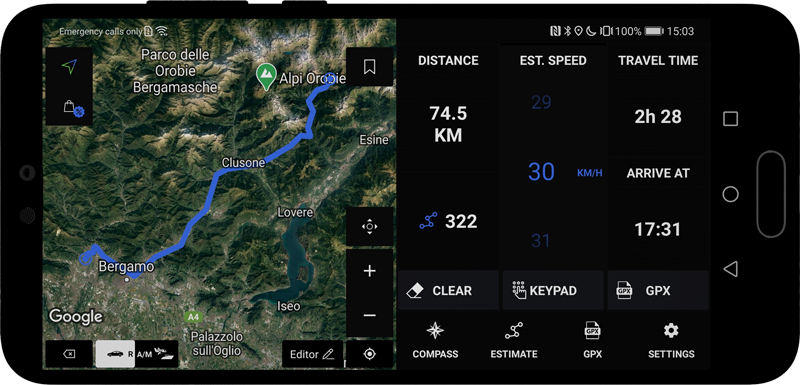 SECURE CLOUD BACKUP

AND SYNC
Back up your .GPX records to keep them synchronised between multiple devices. All of your data is encrypted with the AES standard before being uploaded. Learn all about how we protect your data in our data security practices guide and privacy policy.
Use the map and compass to put your surroundings into perspective and measure along your route.
PLAN ROUTES WITH

///

WHAT3WORDS
Add points to your route by entering what3words addresses or GPS coordinates.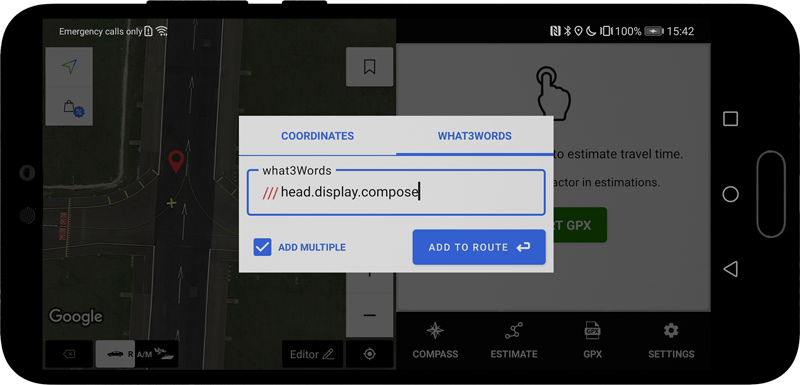 Upgrade your experience with unlimited use of all features and online services.
Subscribe with your Google Play account from within the app. You can change the length of your subscription at any time. Prices are converted to your local currency at checkout.
NO ADVERTISEMENTS
Reclaim screen space by removing advertisements throughout the app.
UNLIMITED SECURE CLOUD STORAGE
Keep your data organised and secure in the GPX cloud.
Export your tracks to .GPX (GPS Exchange Format) for viewing in other apps.
🇬🇧 Base prices in GBP (British Pounds) starting from: