TRANSFORM YOUR DRIVING EXPERIENCE
A versatile GPS dashboard with an adjustable speedometer for all types of road vehicles. Velocity gives you better awareness of your speed with speed guidance, overspeed warnings, and average speed monitor for a safer cruising.
SPEED GUIDANCE AND OVERSPEED WARNINGS
With visual, audible and vibrational speed guidance you'll be better able to maintain a constant speed as a driver or a cyclist, with prompts for when you're going too fast or too slow.
Keep records of your mileage, journey times, routes and performance. Import and export your recorded journeys and share with other devices.
Keep an eye on your average speed during parts of your journey with the Average Speed Monitor. Velocity calculates your average speed in real time, giving you peace of mind when you're travelling through average speed zones.

Whether you're tracking performance or travelling abroad, you can conveniently switch between five speed units in real time.

Take your cycling to new heights. Get Velocity on your wrist with the Wear OS app to see your speed and performance in real time.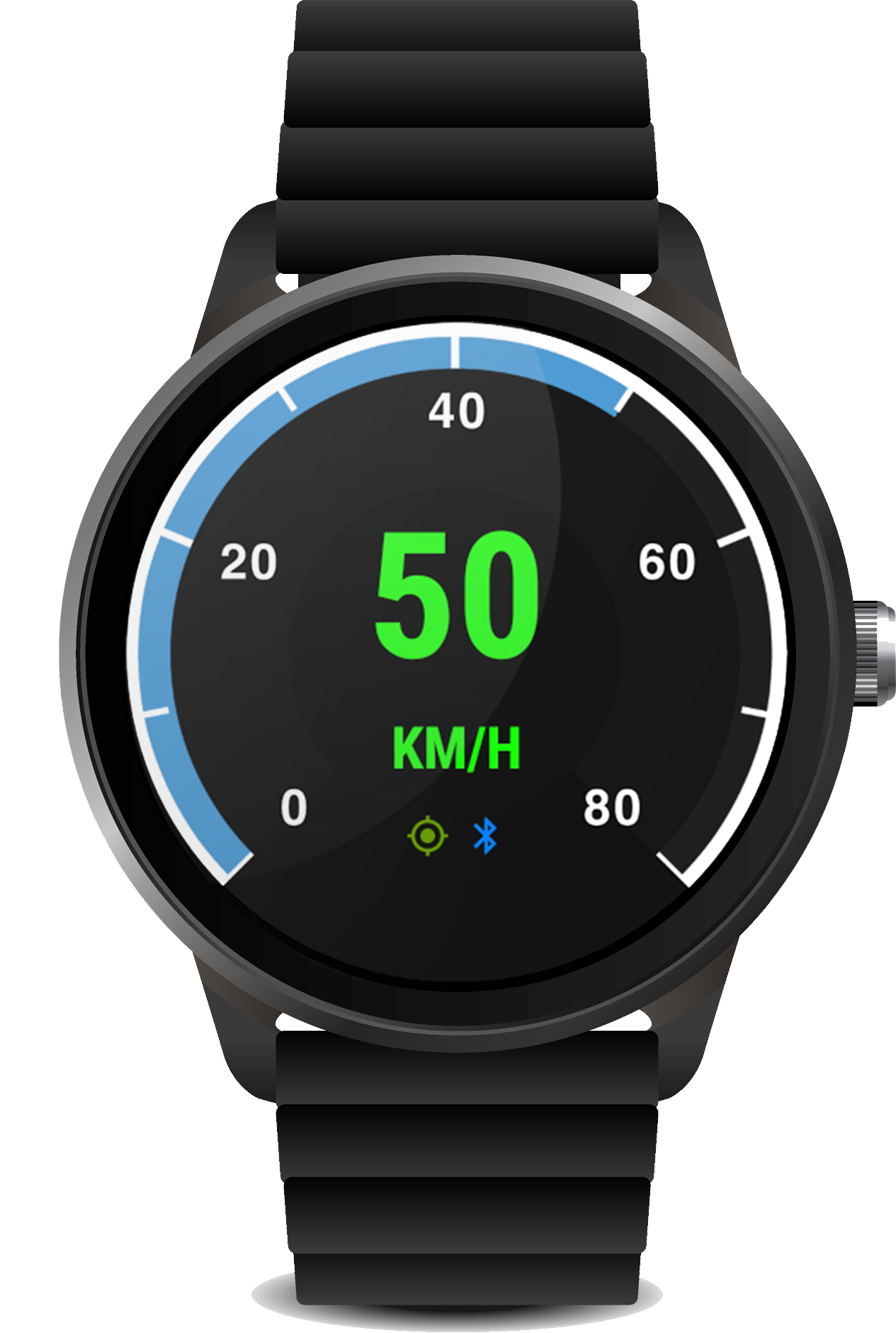 Record your journeys

Keep records of your mileage, journey times, routes and performance.
Adjustable gauge

Adaptable to all kinds of road vehicles. Customise the speedometer scale from 40 to 960 units.

5 Speed Units

Seamlessly switch between meters/second, feet/second, knots, miles/hour and kilometers/ hour.

Detailed GPS Monitor

Show advanced GPS status with signal strength, accuracy and satellite count.

Hybrid/Satellite And Terrain Maps
Rediscover your journeys with all the great features of Google Maps.
Weather Awareness

Automatically detects when bad weather may affect your speedometer accuracy.

Portrait and Landscape

Designed for use in both portrait and landscape screen orientations.

Voice Feedback

Announce speedometer status and control changes across the dashboard.

Top and Average Speed Display

Customise your virtual dashboard to your specific needs with the live statistics tabs.

Subscribe for only £0.99 / month.


Free trial for 14 days.
Subscribe via Google Play in the app.

Unlimited Recording and Viewing

Record journeys with no time restriction. You can record in the background.
Import and Export Records
Import and export your journeys and share between your other devices.
Walk Detection
Automatically pauses your journey recording when you step out of your vehicle.
Android 7.0 (Nougat) and up.
Minimum display size 1080 x 1920 @ 420dpi

Using an RAMS GPS dashboard will consume your battery power very quickly. Please ensure that your device is plugged in before prolonged use.


RAMS Velocity is designed to provide better awareness of speed and mileage for road users. Whether you are driving or cycling, remember to follow the highway code and adjust your speedometer preferences before setting off.