Multi-device predictive battery monitor for Wear OS watches and Android phones and tablets.

GET PREDICTIONS FOR THE DAY AHEAD
Energy Monitor is a highly efficient energy and temperature monitor for phones, tablets, and
smartwatches. Predict your battery life for the day, and always know when your battery is draining faster than usual.
Sign into the app with your Google account on each of your devices and you'll be able to see their current battery level, temperature, and historic performance charts from any connected device.

You can configure all monitor settings remotely, and have all notifications forwarded across all connected devices.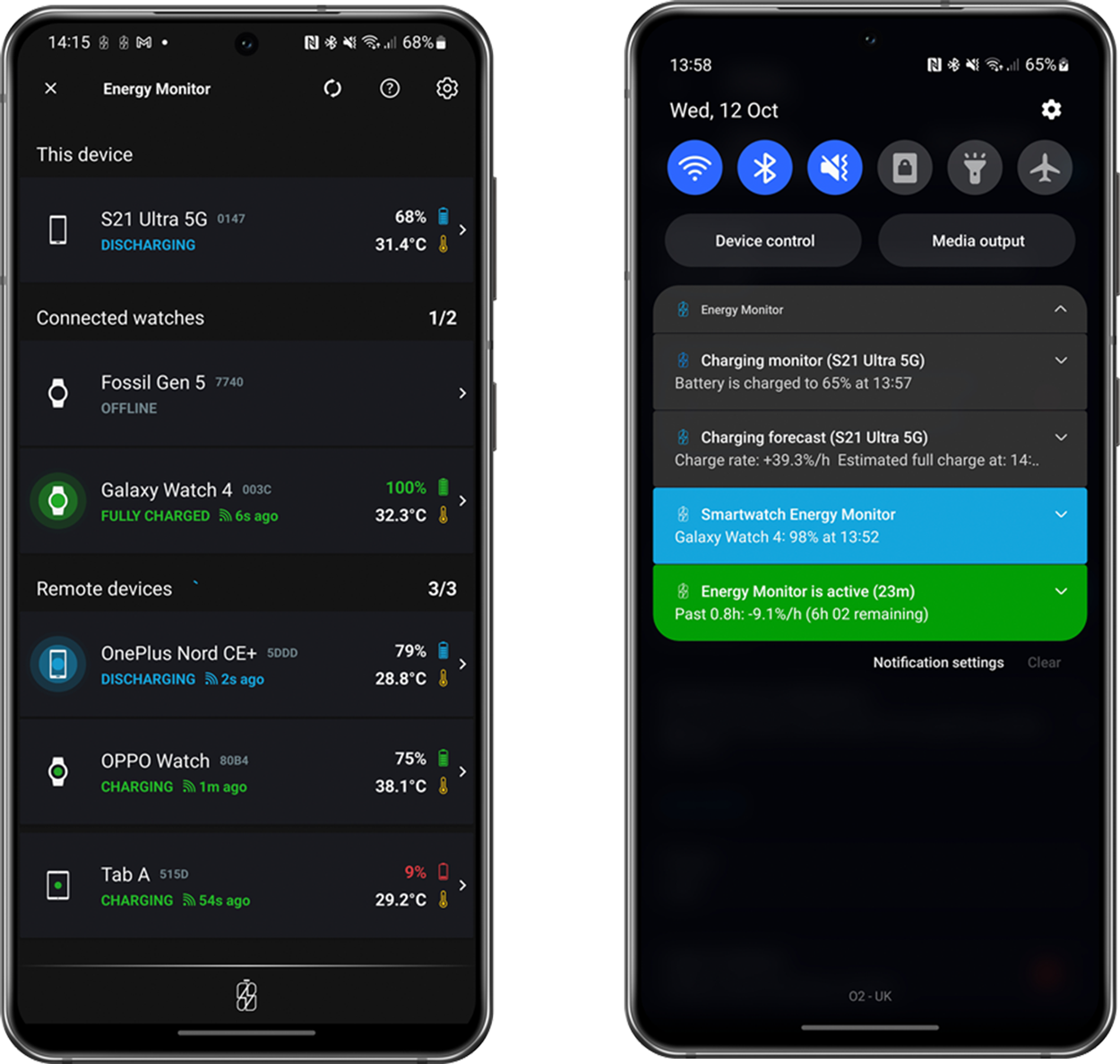 SECURE DEVICE CONNECTIVITY
All remote device communications sent through our cloud service are fully

end-to-end encrypted

, which means the data is only readable once it's on any one of your devices

Learn all about how we protect your data in our data security practices guide and privacy policy.
CONNECT WEAR OS SMARTWATCHES
Monitor all your phones, tablet, and all connected Wear OS Watches* in one place. Configure monitors on your watch from with your phone for greater convenience.

*Compatible with Wear OS by Google watches, see the full list here. Not compatible with Samsung Gear 1-3 devices.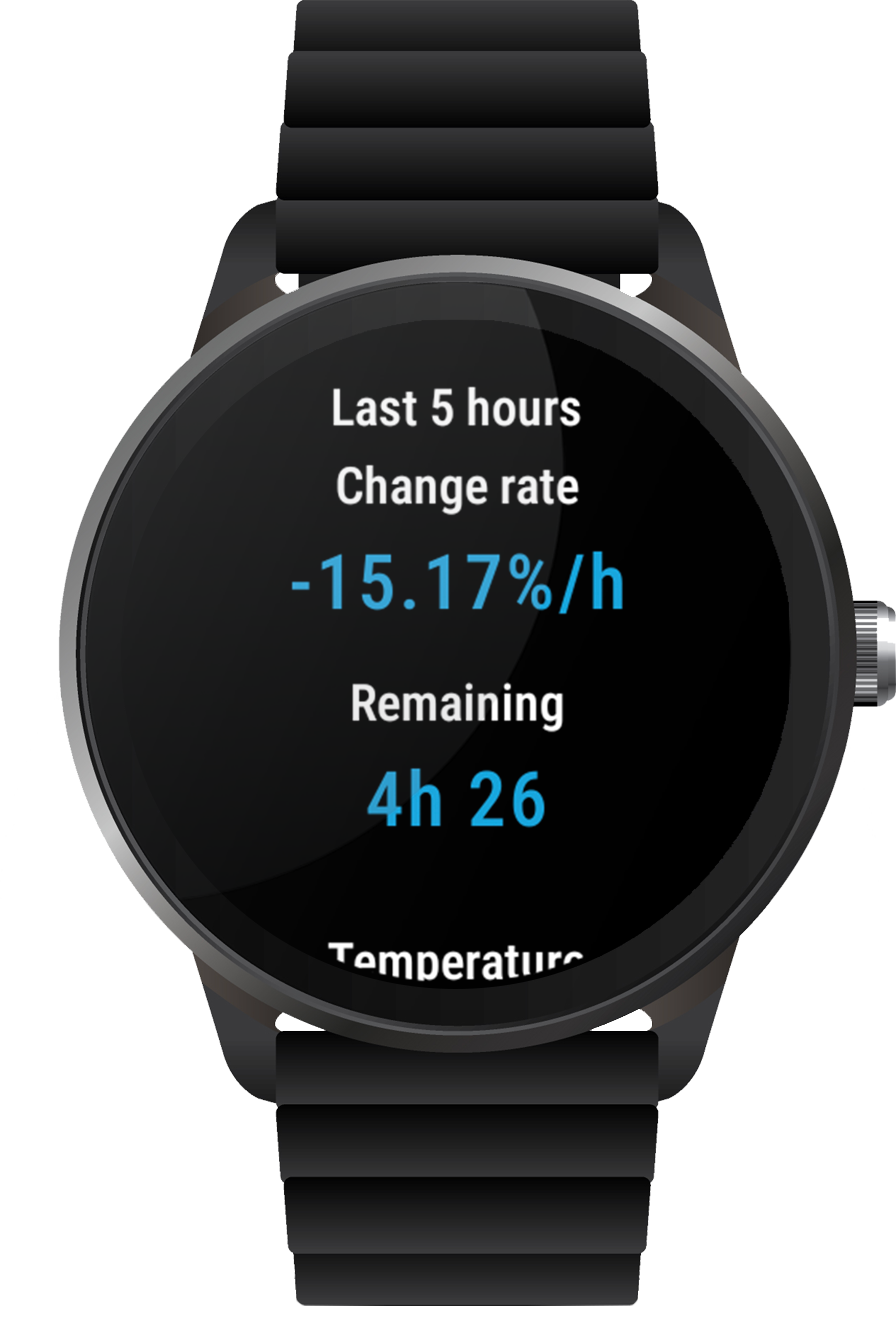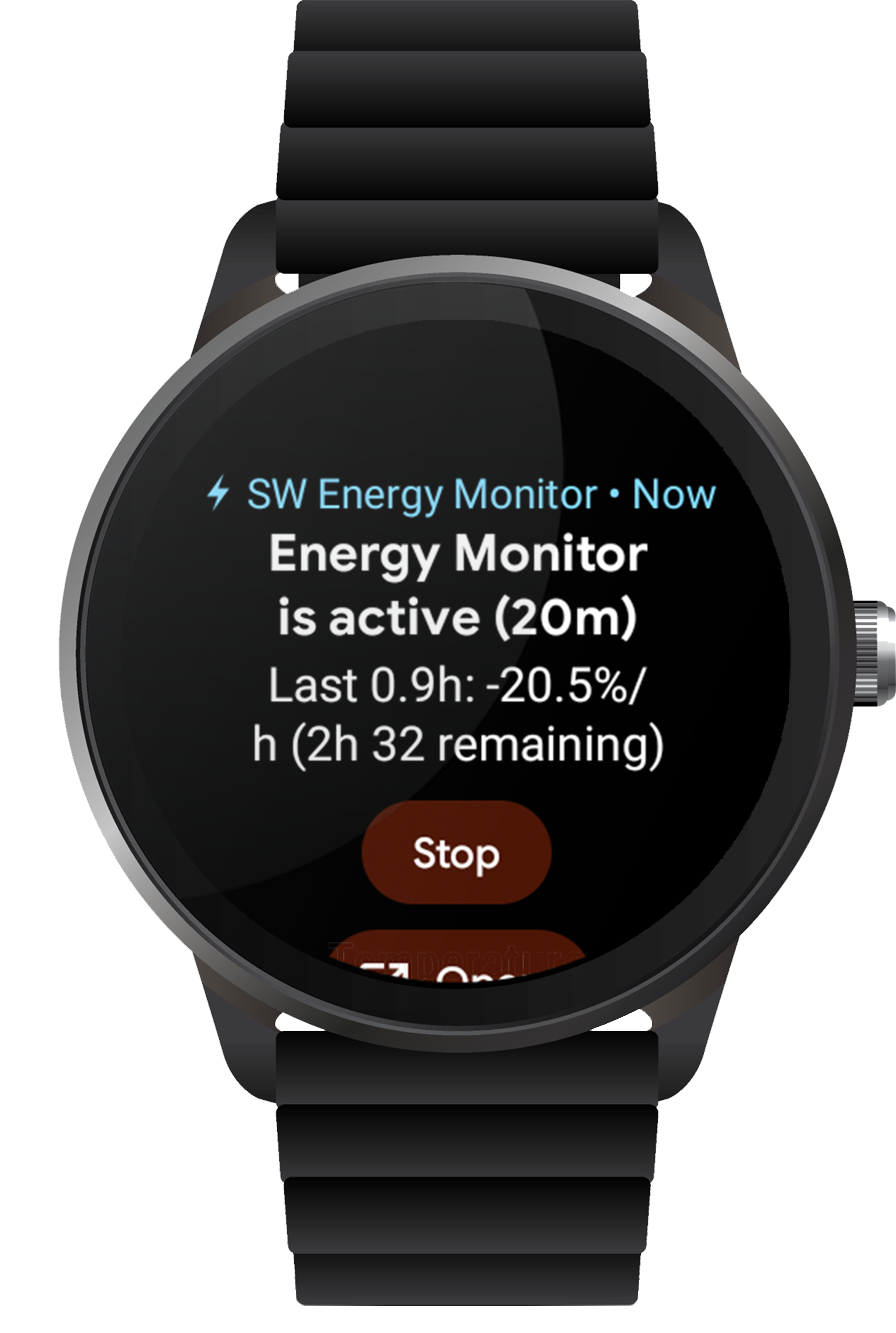 Designed to be ultra-lightweight for watches first. Keep on top of battery performance with 4 different monitor types.

Log battery level and issue alerts between an interval of your choice; 30 minutes by default.
Measure phone and watch charging speed and progress and predict time till full charge.
Get low-battery and high-temperature alerts as soon as your battery level changes.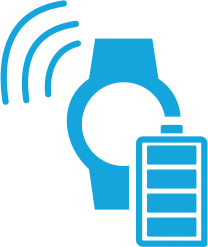 Check watch battery levels from an ongoing notification on your phone.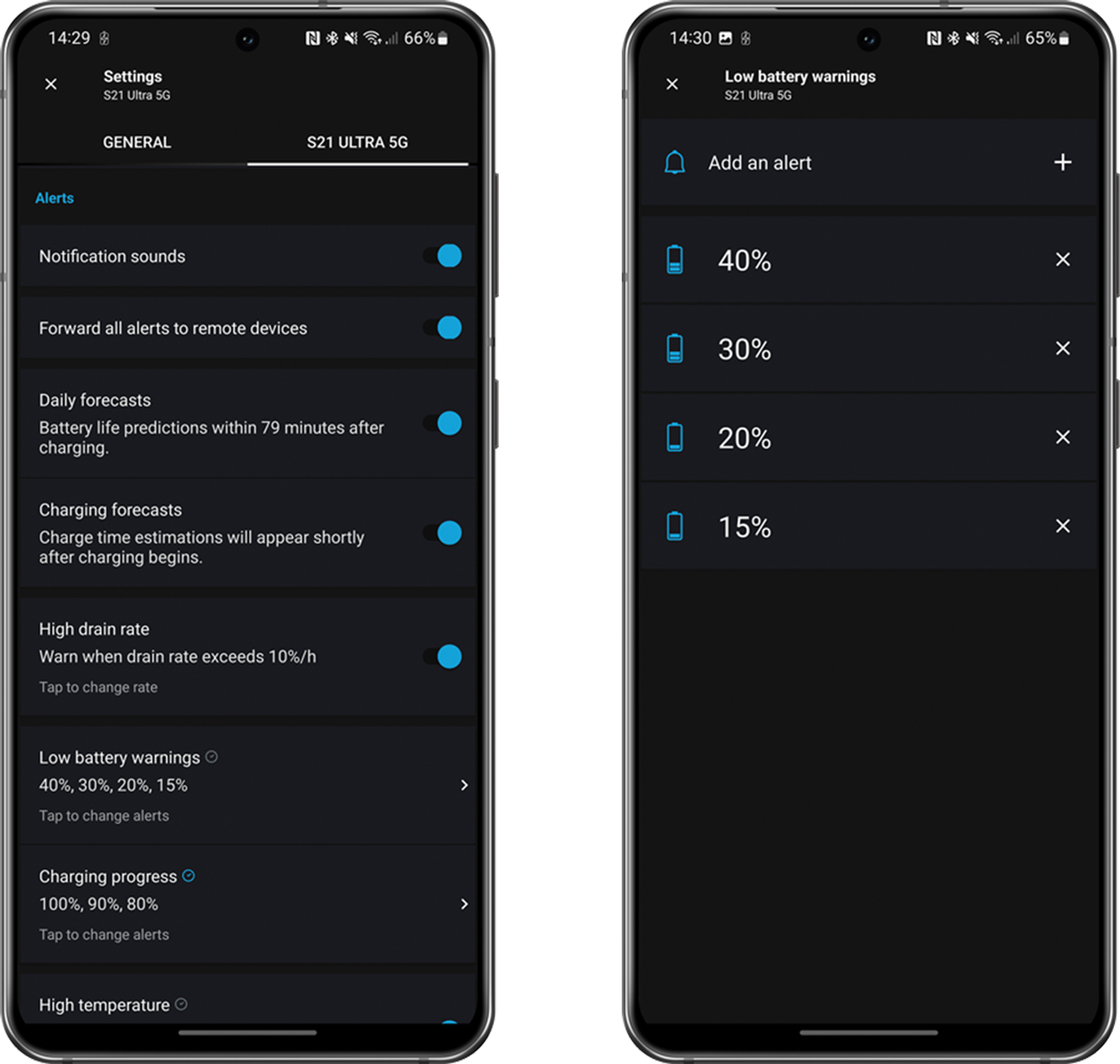 Increase your remote device quota and upgrade your experience with a subscription or 4-year license.
Connect more devices over the cloud for full remote monitoring capability.
REMOTE NOTIFICATION FORWARDING
Have notifications forwarded between all of your cloud-connected devices.
ADVANCED MONITORING
CAPABILITIES
Unlock additional alerts and options to monitor with greater efficiency.
SMARTWATCH WATCH MONITORING
See current battery levels of all watches in an ongoing notification on your phone or tablet.
Subscribe with your Google Play account from within the app. You can change the length of your subscription at any time. Prices are converted to your local currency at checkout.
🇬🇧 Base prices in GBP (British Pounds)
Android 8.0 (Oreo) and up.
Recommended minimum display size 1080 x 1920 @ 420dpi

Energy Monitor 4 is designed to use as little power as possible by only measuring your battery periodically throughout the day. Learn more in our FAQ.