The RAMS 3.5.+ update is now available on the Play Store. This update introduces a new journey editing interface in response to some of our user feedback, adds more details across the UI, and includes upgrades to the Journey Recording Engine to recorder longer trips more efficiently. All features listed below have been added to both Velocity and Mariner.
RAMS (Road Air Marine Speedometers) is a range of mobile and wearable GPS Dashboards tailored specifically to different modes of transport; Velocity for land vehicles and Mariner for marine vessels.
The new Journey Editor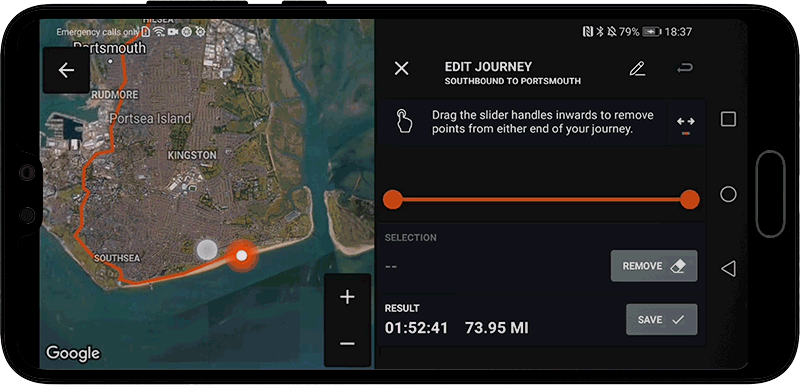 Before getting used to the apps it's fairly easy to forget to stop recording at the end of a trip. This results in reduced accuracy of your overall journey statistics, since the over-recorded path will be included in the calculation. The new Journey Editor is uniquely designed solution to this problem, making it easy to remove any data that wasn't meant to be recorded.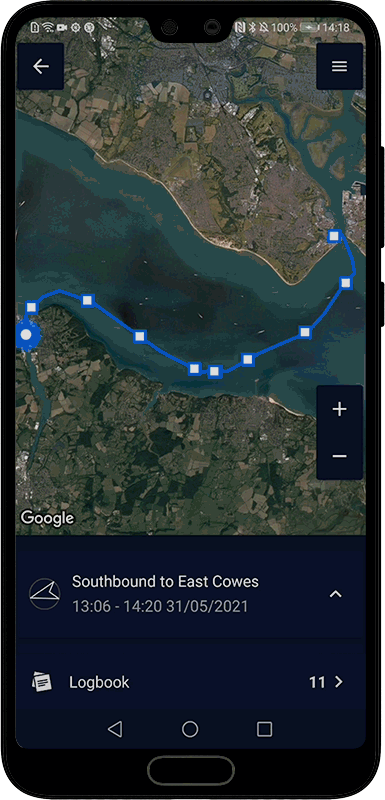 How to edit
To remove sections, drag the slider inwards from either end of your journey, or outwards from from mid-way; tap on the arrows to the top-right of the slider to switch between the two editing modes. You can edit out multiple sections by tapping 'remove' after highlighting each section. Edits are finalised only once you tap the save button.
You can tap on the name of your journey from either the Journey Viewer or the Journey Editor to rename after the trip has been completed.
⚠️ Bear in mind that track edits cannot be undone once they've been saved. It is recommended that you back up your journey beforehand to ensure that none of your data is lost accidentally.
Sync status indicators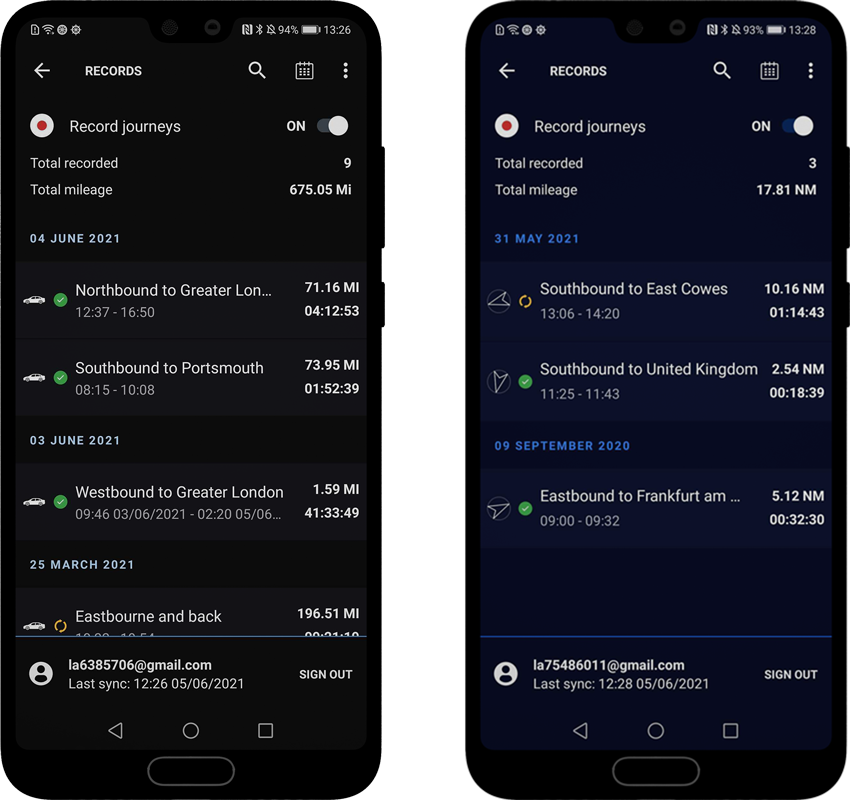 Sync status icons have been added to the journey records list for logged in users, so you can easily tell whether your journey is synchronised and backed up securely. There are three states:
Complete (green tick)
Synchronising (amber arrows)
Upload limit reached (grey crossed circle)
🔗 Learn about our secure cloud storage service.
Number formatting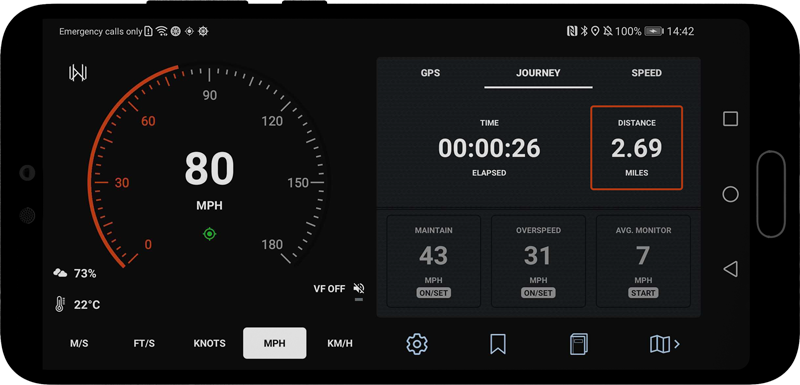 All mileage/distance numbers are now formatted throughout the app in the standard number format for your device. You can change the decimal precision of these values 0 to 2 decimal places via from the settings menu.
Journey Recording Efficiency 🆙
The RAMS Journey Recording Engine has been vigorously revised and tested to take on longer recording journeys. We've introduced new ways to improve efficiency of the calculations under the hood so that the app maintains better performance and uses less energy when recording very long and detailed trips.
✅ Prior to release, the RAMS Recording Engine passed testing for 24 hours straight with a 1-second GPS interval (over 86,400 GPS signals processed).
Many thanks to all those who've written in recently to share adventures and suggestions on what can be improved. We always welcome your feedback so we can continue to provide a better service.
Enjoy the update!
Follow us on Instagram, Facebook and LinkedIn.