THE

JOURNEY

IS THE

REWARD



Mariner GPS Dashboard calculates your speed in real time, assists you in planning your journeys and records your logbook automatically.

The live map and travel time estimation interface enables you to forecast how long it will take you to get somewhere at any given speed.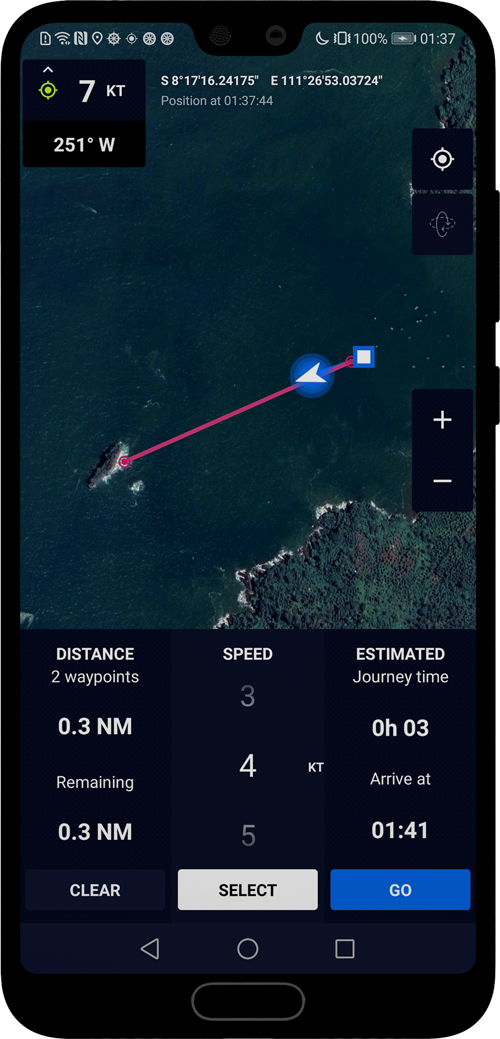 Record your logbook automatically between intervals. Track progress, weather conditions, engine running time, and add your your notes along the way. Local weather information is provided by OpenWeatherMap.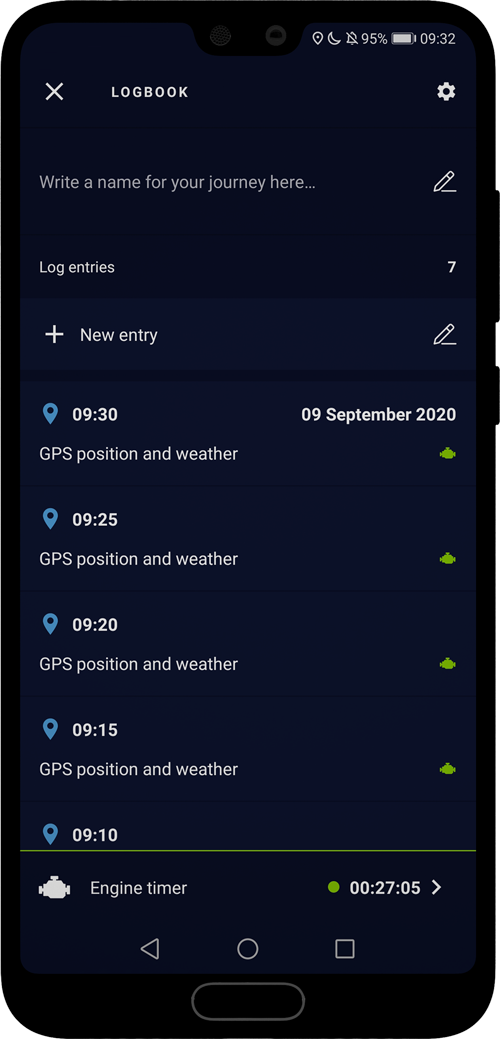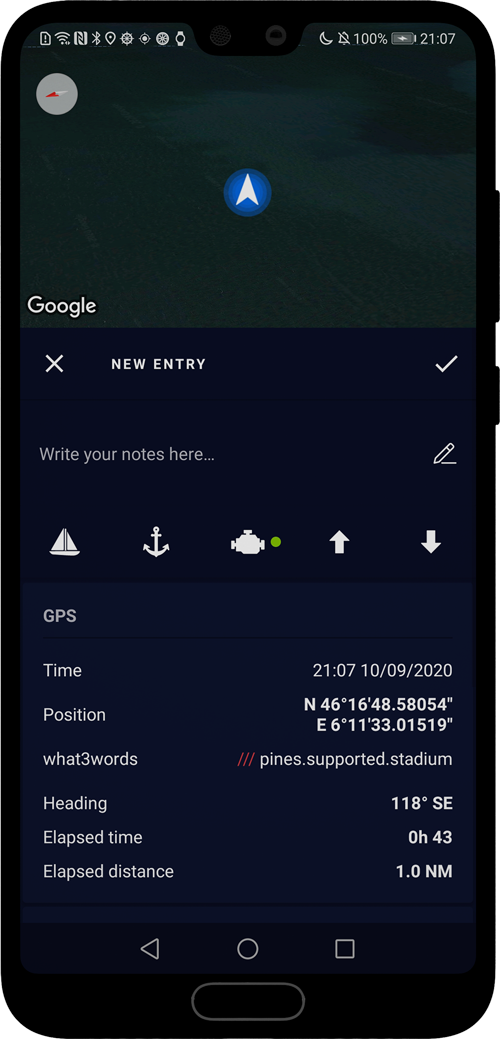 Check your live speed, heading, and journey progress from the convenience of your wrist, using either onboard GPS or tether from your smart phone. Compatible with Wear OS devices only.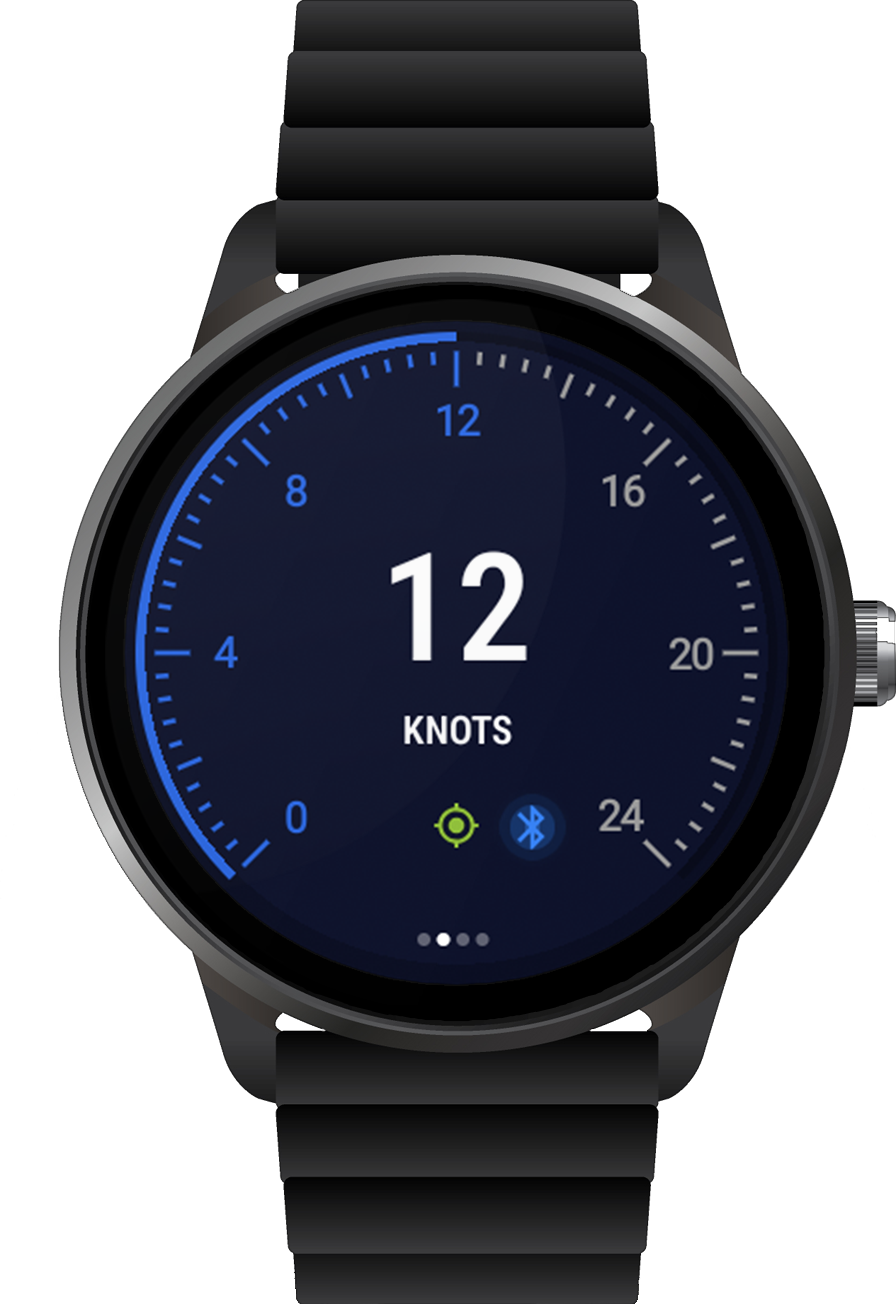 EXPORT JOURNEY LOGS TO .CSV
Export your logbooks to the universal .CSV (comma separated values) format for sharing and viewing in any spreadsheet program on any device.

SHARE

LOCATION AND WHAT3WORD

ADDRESS
Share your live GPS position in decimal degrees and Degree-Minute-Second (DMS) notation. You can also share a What3Words address directly from the dashboard. Find out more about What3Words.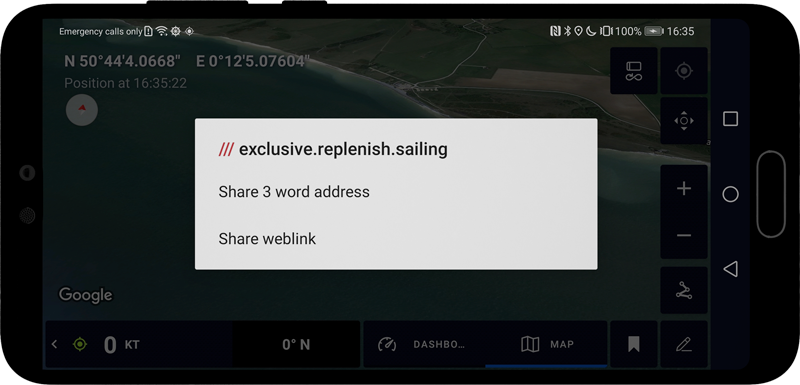 BLUETOOTH

WIND INSTRUMENT & NMEA


CONNECTIVITY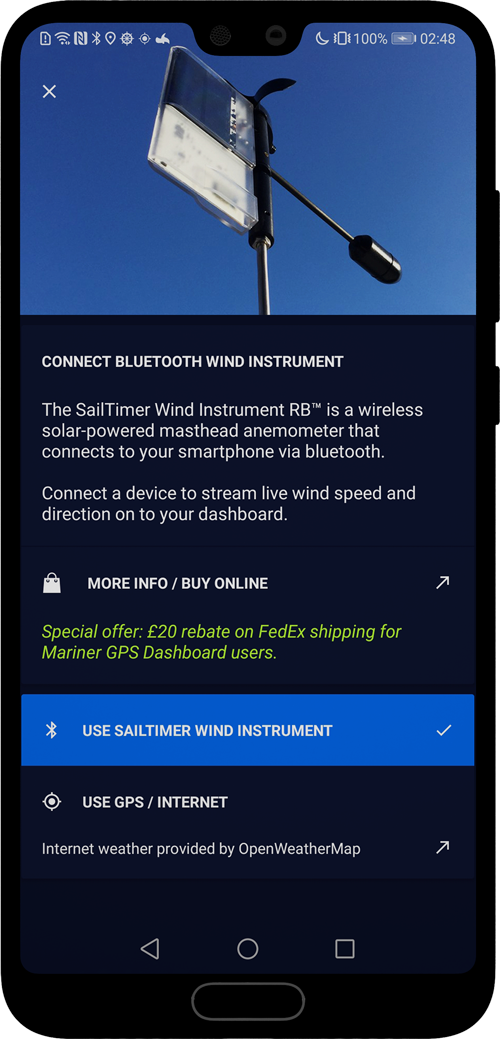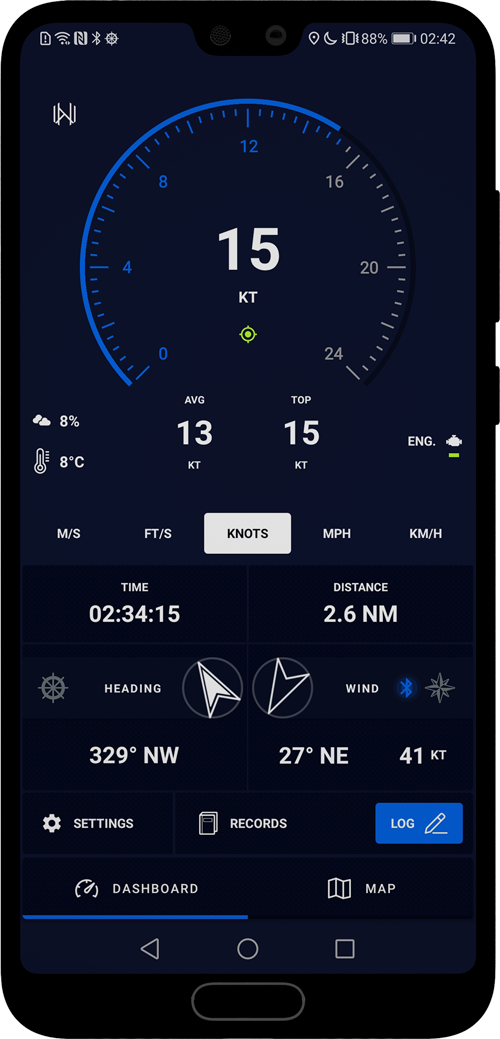 Upgrade your experience with unlimited use of all features and online services.
UNLIMITED JOURNEY RECORDING
Record and monitor journeys with no time restriction.
Save your journeys and saved locations in the cloud.
Subscribe with your Google Play account from within the app. You can change the length of your subscription at any time. Prices are converted to your local currency at checkout.
🇬🇧 Base prices in GBP (British Pounds)
Android 8.0 (Oreo) and up.
Recommended minimum display size 1080 x 1920 @ 420dpi

As of August 2023 (version 3.8.6+):

🇬🇧 English, 🇮🇩 Indonesia, 🇮🇹 Italiano, 🇳🇱 Nederlands,
🇵🇭 Tagalog, 🇹🇷 Türkçe, 🇮🇳 हिन्दी, 🇯🇵 日本語

⚠️ To record your journeys as accurately as possible, GPS may be heavily used which will consume your battery power very quickly.


Ensure your device is plugged in or regularly recharged to avoid using too much of your battery.