Energy Monitor 4.5 launches the Play Store this week, and we're pleased to bring you the two of this year's most requested features. You can now monitor your devices from your home screen with the new widgets, export your battery data into three different file types, and customise your experience with a range of new options. Here's what's new: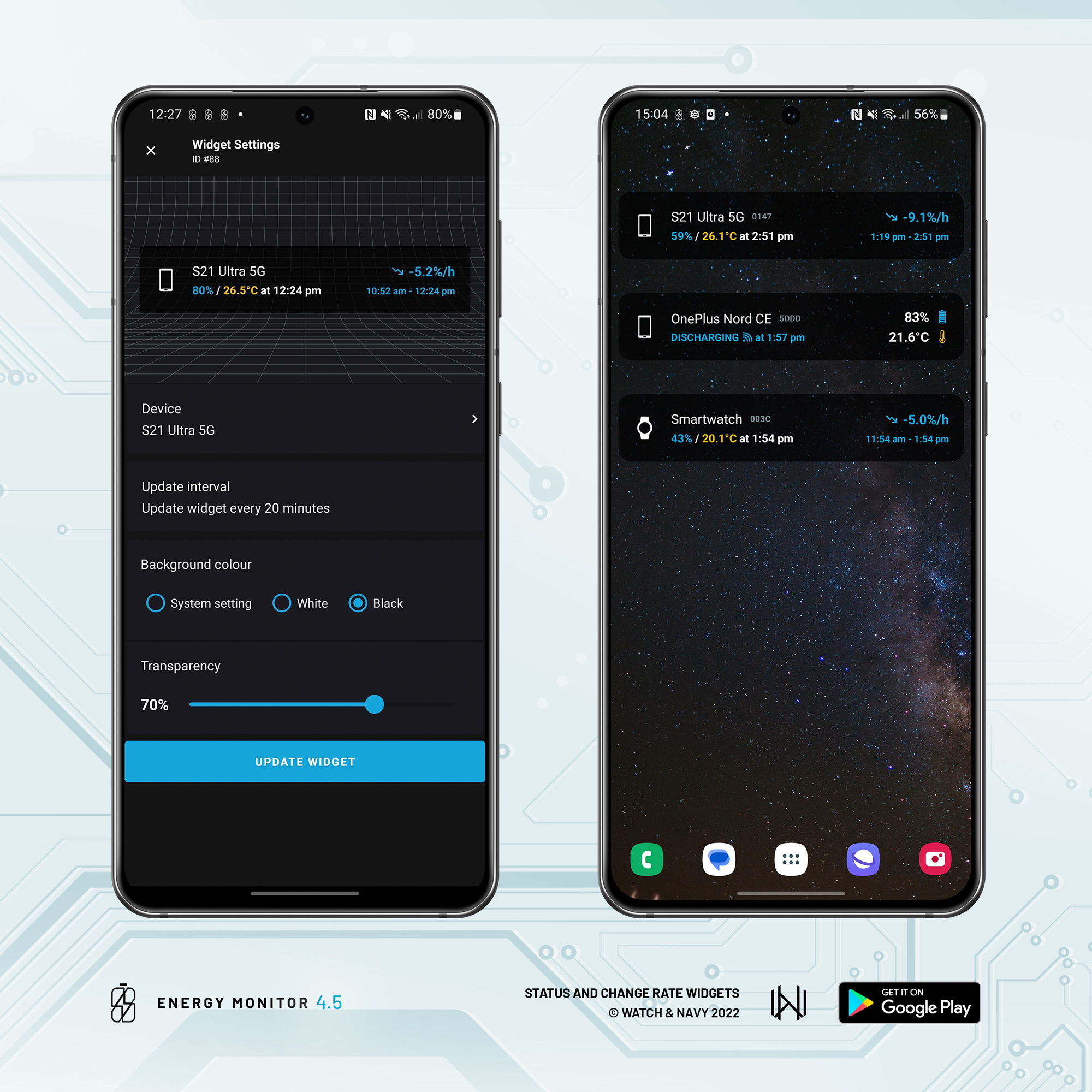 Energy Monitor is a performance and temperature monitor for Android phones, tablets and Wear OS smart watches; especially designed to be highly efficient in its own energy footprint. You can predict your battery life for the day, monitor devices remotely, and always know in good time when any of your batteries are draining faster than usual.
Here's what's new in the 4.5 release:
Home screen widgets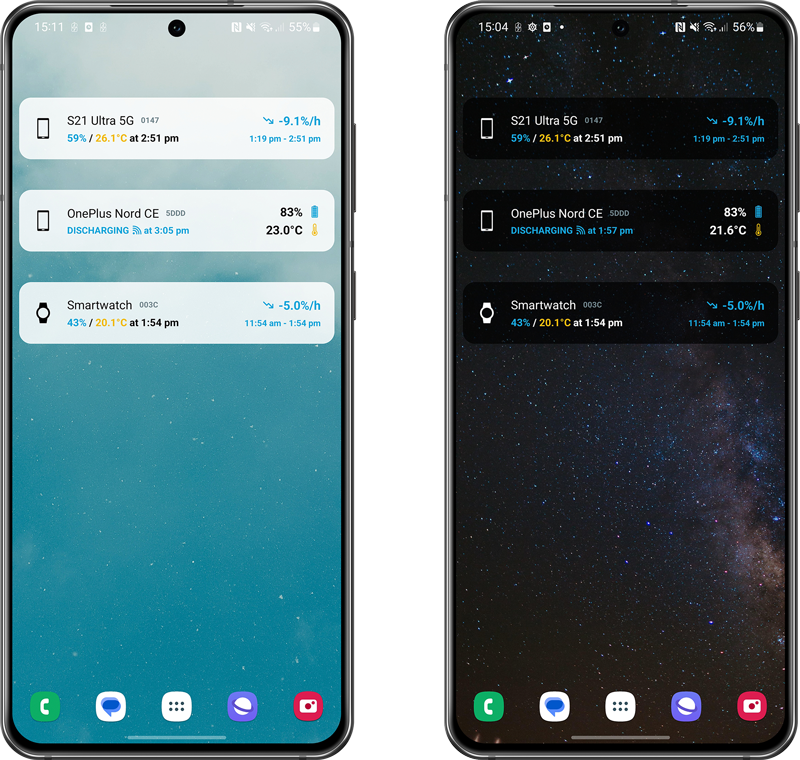 Version 4.5 introduces two home screen widgets you can use to monitor any of your connected devices, including smartwatches and remote devices over the cloud. There are two widget types to choose from.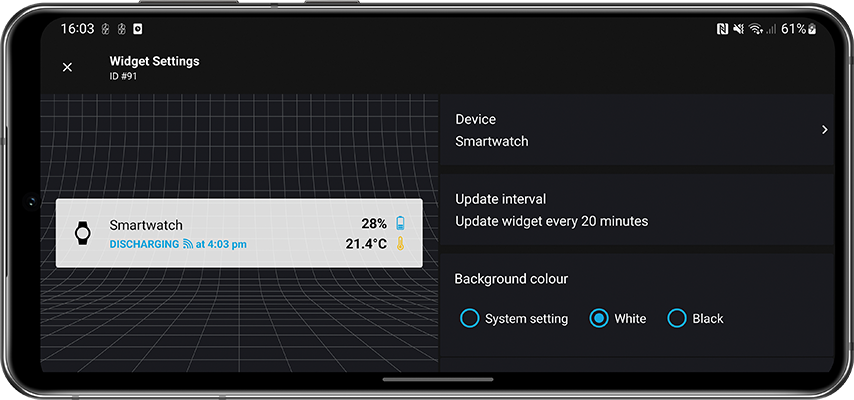 Learn about the two types of widgets and how to set up your widgets with the following guide:
Export battery chart data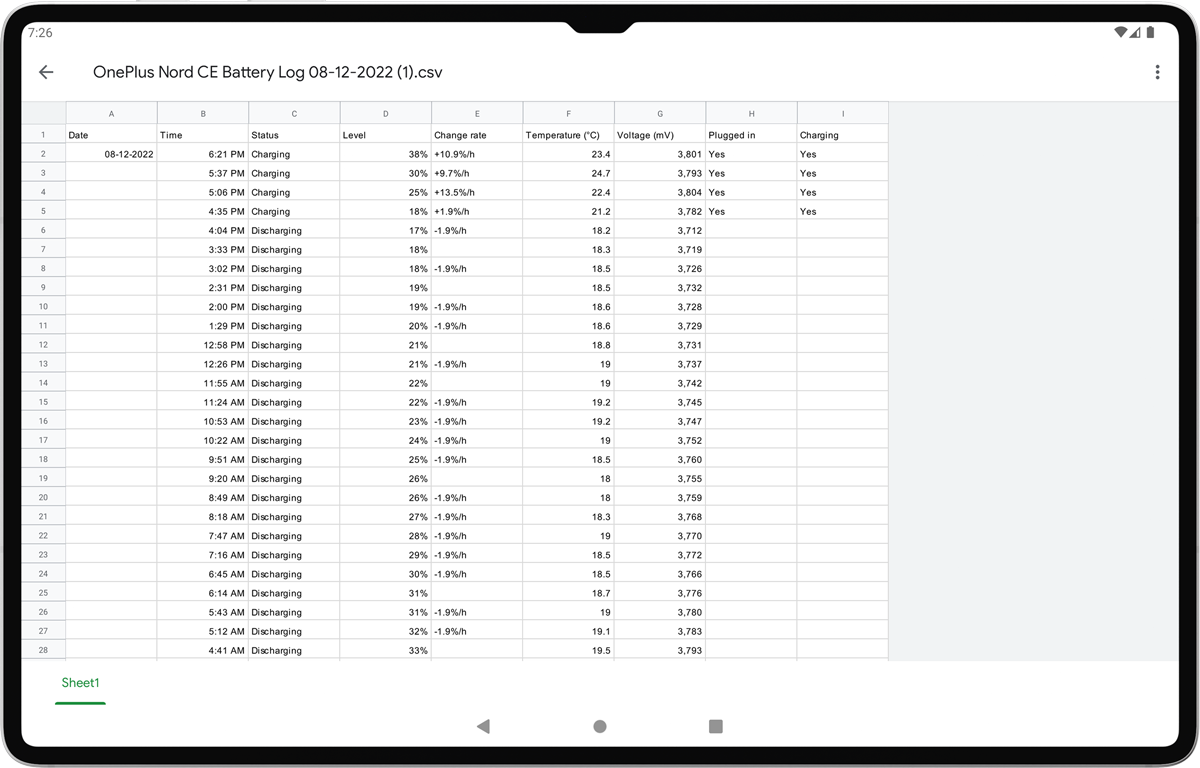 You can now export your recorded battery performance data into three file formats: CSV, JSON, and Plaintext TXT. Choose a range of dates from your log and seamlessly export to file to share with other apps. Check out our full guide to these formats:
New options and settings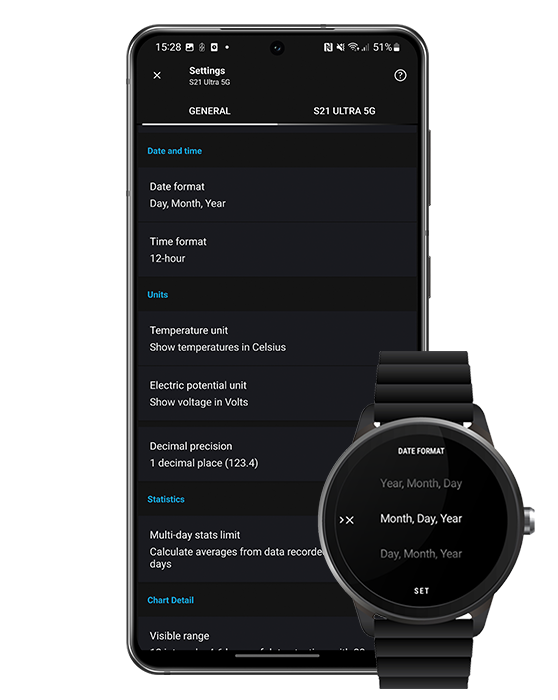 The following new options are now available in the general settings menu:
Date format – choose whether to show dates in day-month-year, month-day-year, or year-month-day format
Time format – choose whether to show timestamps in the 12-hour format or the 24-hour format (military time)
Electric potential unit – choose whether to show battery voltage in volts or millivolts.
Widget settings – customise your active home screen widgets
Data retention – choose how long you'd like to store your battery data records on your device
Export sorting order – choose the chronological order of data in your exported files: time descending (latest-first) or time ascending (oldest-first)
…and one addition to monitor settings:
Notebook device type for Chromebooks
ℹ️ You must configure general settings for each individual device; settings are not shared across all cloud-connected devices.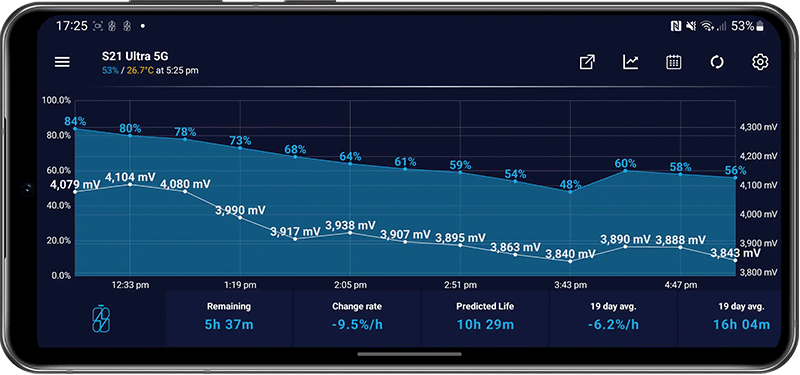 Changes to the active monitor notification
The 'stop' button has been removed from the active monitor ongoing notification as of version 4.5. The ongoing notification must stay running in the background in order for the app to do its job throughout the day, as per the rules of the Android and Wear OS systems. As of this version, the monitor will only deactivate if you disable all monitor types via the monitor settings menu for your device, or if you force-close the app.
Optimisations for Android 13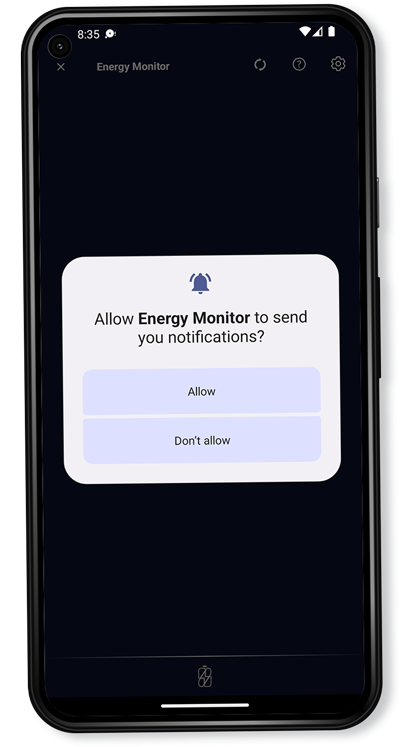 As of Android 13, all apps are required to ask for your permission before issuing any notifications. This is a crucial feature of Energy Monitor, so be sure to open the app after updating to grant the necessary permissions for the app to continue working effectively.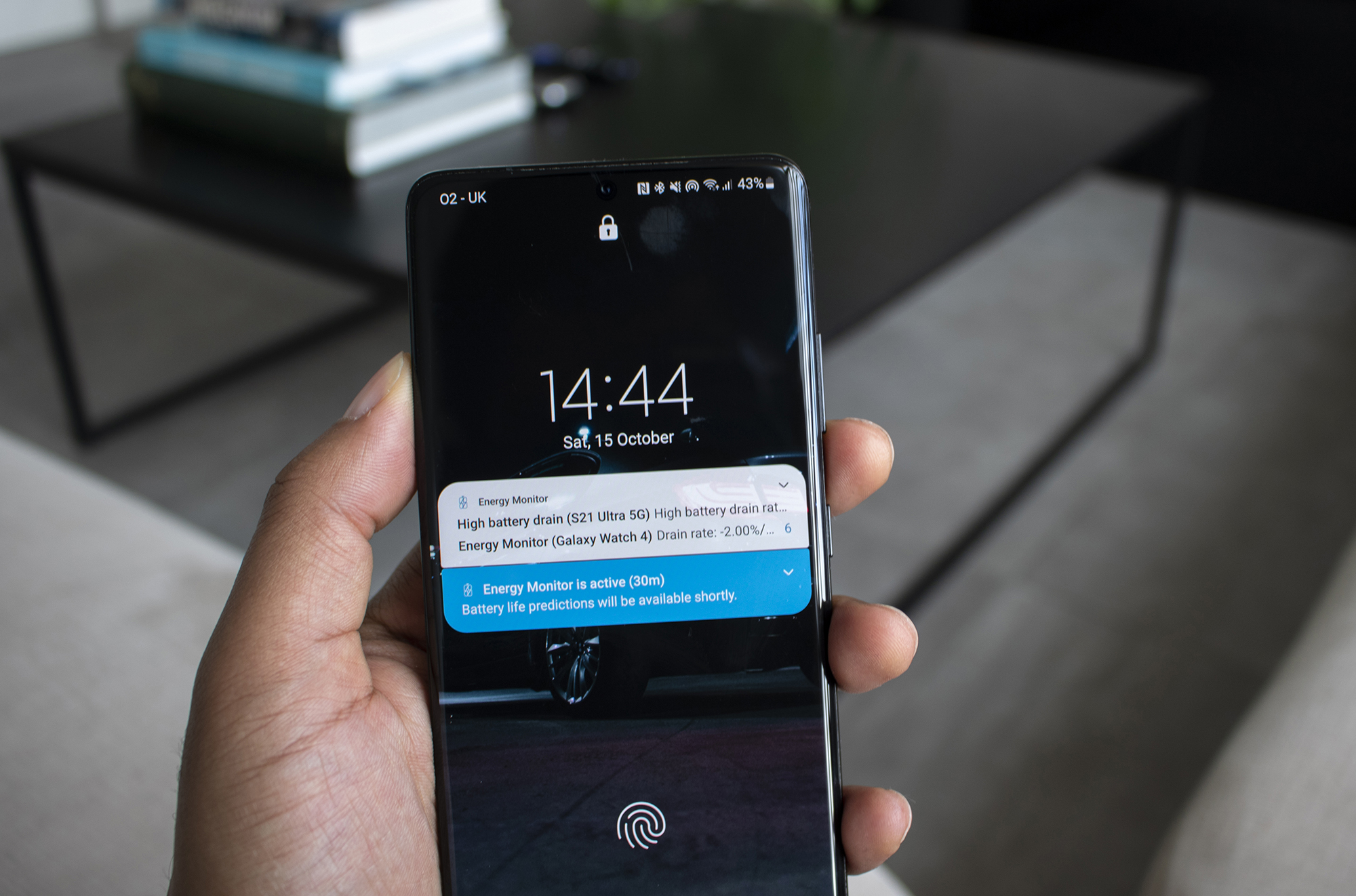 It's been just over a year since the major Energy Monitor 4 overhaul. The entire app was rebuilt on a solid foundation that has made it possible to deliver all of these new features faster and more stable than ever before. Special thanks to our subscribers for supporting our development, and for your much valued feedback and suggestions. We're far from done with this app and will continue add great new capabilities over time. As always, please keep your suggestions coming in!
Happy holidays!
Download Energy Monitor 4.5 on Google Play:

Follow us on Instagram, Facebook and LinkedIn.