Energy Monitor 4.4 hits the Play Store this week with the long awaited remote device monitoring capability, along with subtle but effective design improvements, and improved accuracy of statistics. Pricing of the app has also been revised with new flexible options so that you can tailor your plan to your specific requirements.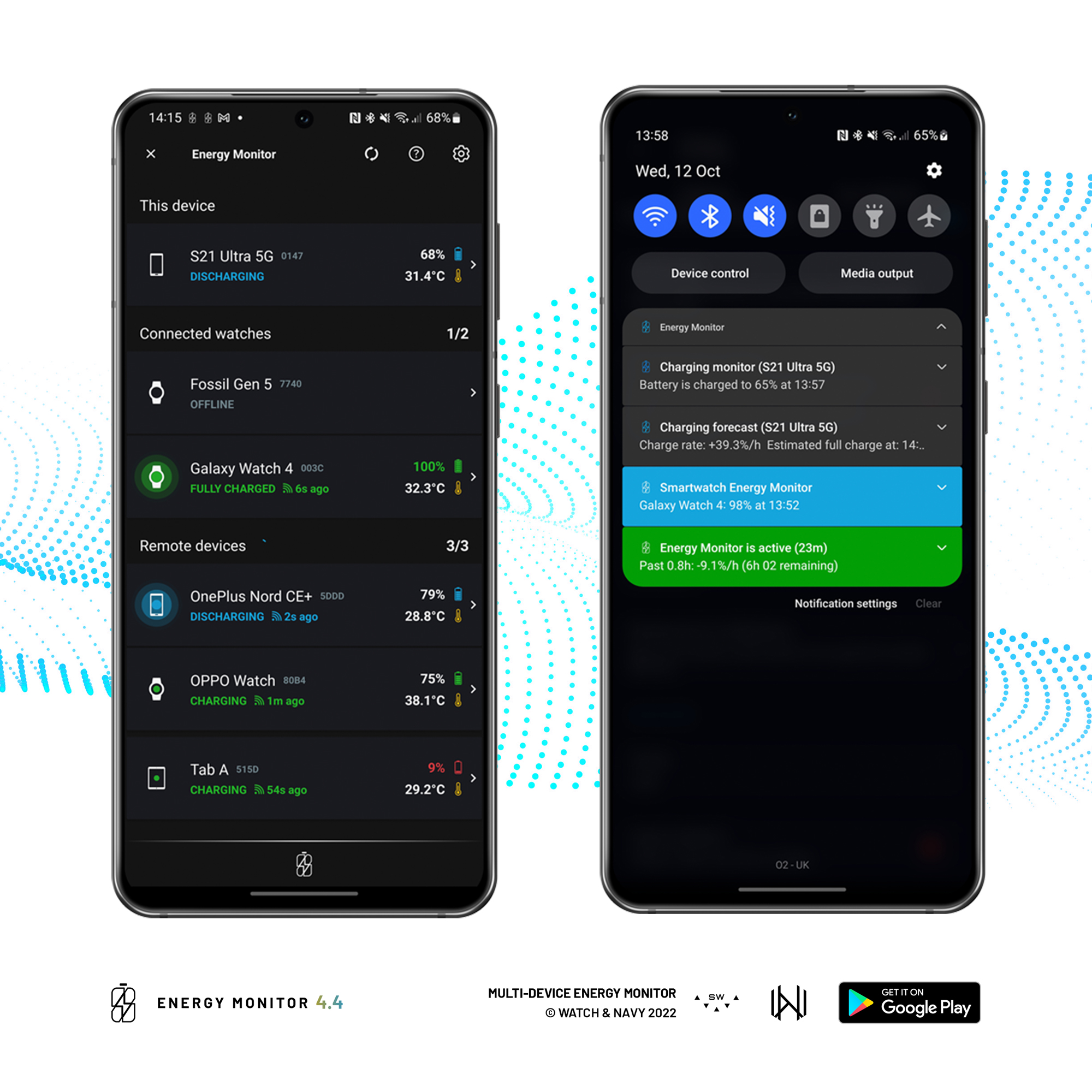 Energy Monitor is a performance and temperature monitor for Android phones, tablets and Wear OS smart watches; especially designed to be highly efficient in its own energy footprint. You can predict your battery life for the day, monitor devices remotely, and always know in good time when any of your batteries are draining faster than usual.
Here's what's new in the new version:
Remote device monitoring / cloud sync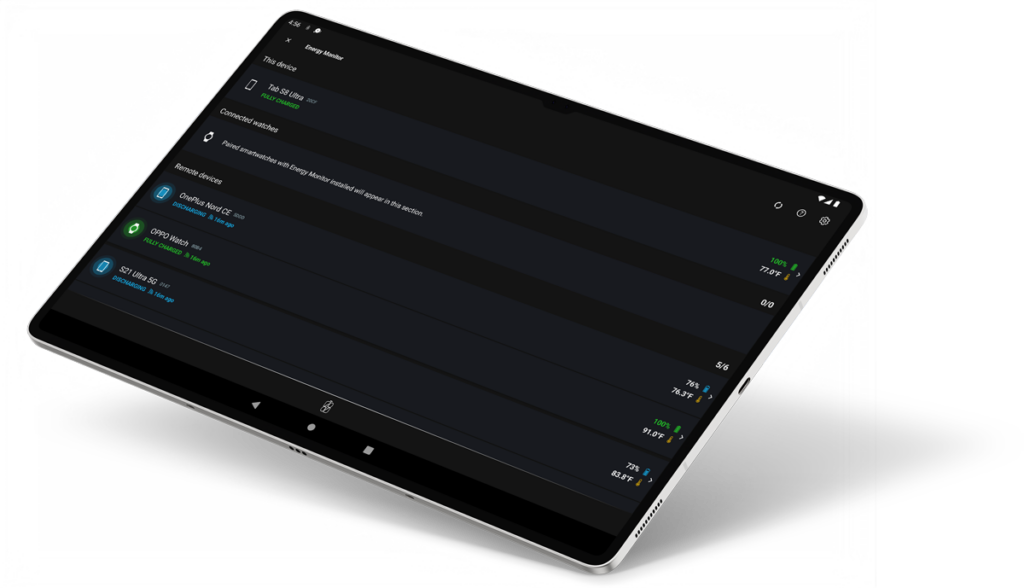 You can now monitor all of your Android and Wear OS devices remotely. Sign into the app with your Google account on each of your devices and you'll be able to see their current battery level, current temperature, and performance charts from any other device. You can configure all monitor settings remotely, and have all notifications forwarded across all connected devices.
Power efficiency
It's crucial that an app designed to help you get the most out of your device batteries does not consume too much power itself. We've made a conscious effort to keep power consumption to a minimum while the app is not in use. The cloud capability listens quietly in the background, and each device only reacts when you check its state from another device.
While the device or app is in a low-power idling state, you may notice that it takes a few extra seconds for your remote device to respond with an update. This is a small trade-off for optimised efficiency.
Data security
All remote device communications sent through our cloud backend are fully end-to-end encrypted, which means the data is only readable once it's on any one of your devices. You personal key is stored within your Google Drive account – separate from the encrypted data on our severs. Our Google-backed server has ample security rules to ensure that your data is only ever accessible by you.
Pricing
You can connect up to two devices without a subscription or license, and will require a subscription or license to extend your quota and unlock advanced cloud features. Cloud Advanced subscription plans start from GBP £12.99/year with a +3 device quota. You can increase your active device quota for an additional GBP £3/year to support as many devices as you need.
🔗 Learn about cloud service pricing
Device list improvements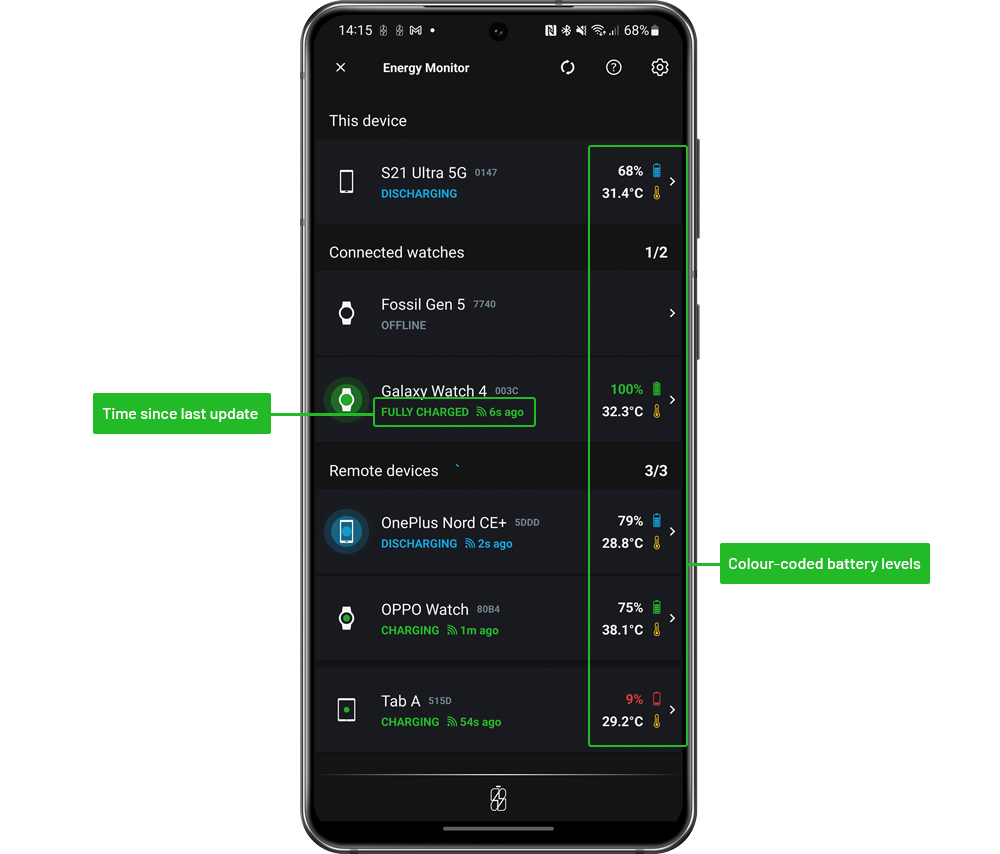 For each item in the device list you can see exactly how long it's been since that device last sent an update. Updates sent within the last minute will show you how many seconds have passed, so you'll always know with precision.
Battery levels on the right-hand side of the list are now colour-coded to indicate low or high states. The indicator will show green at 100%, amber between 20 and 10%, and red for 10 to 1%. We've introduced these extra visual cues to make it easier for you to know when to take action.
Device detail panel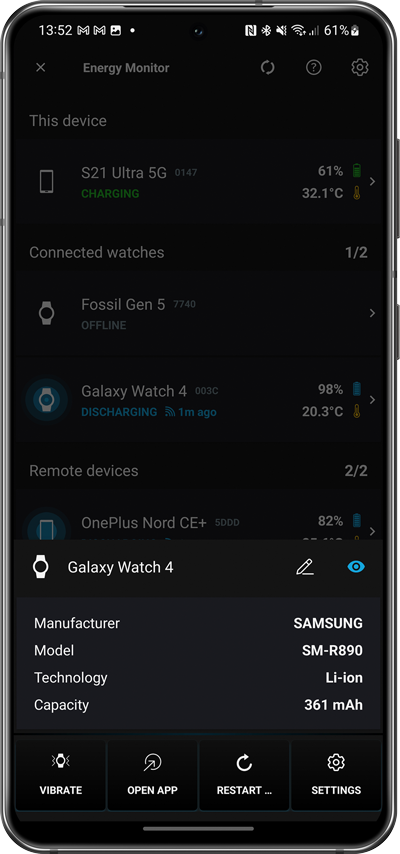 Long-tap on any device in the device list to view its details, such as model, manufacturer, battery type, and capacity. You can rename a device or hide it from the list with the buttons on the top bar. Send commands and change your monitor settings with the remote-control buttons at the bottom of the panel.
💡 Tip: You can use the 'vibrate' button to help you to physically locate your paired smartwatch or a remote device.
New pricing options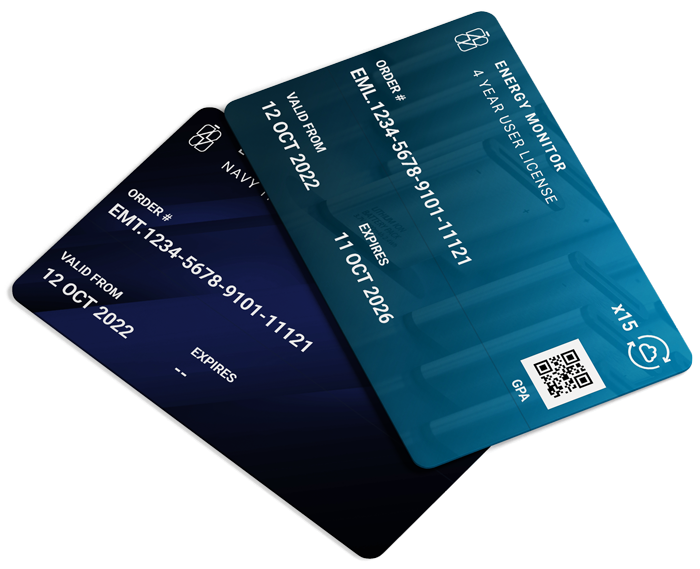 With the introduction of the new Cloud Advanced subscriptions, we have reduced the price of the no-cloud subscriptions for those who only need to monitor a single device. Non-cloud subscription plans now start from GBP £7.49. Current subscribers will renew with the new price automatically, and may choose whether or not to upgrade to a Cloud Advanced plan. We continue to offer the basic features free of charge.
User licenses
This release introduces User Licenses – a new alternative to subscriptions that unlocks all advanced features of the app for a 4 year period, with a 30% saving compared to a rolling yearly subscription for the same length. Licenses do not renew automatically, and have a fixed remote device quota until they expire*. Prices start from £35.99 for 4 years with a 3-device quota. 
Due to the ongoing costs involved in running this app and cloud service, we are unable to offer lifetime licensing as some of our customers have requested.
Improvements under the hood
As with every release, we've done a round of routine bug fixing of the most commonly reported issues in 4.3.X. Accuracy of change rate calculations (charge and discharge speeds in %/hour) have also been improved particularly for devices that use energy at a much slower rate or spend a lot of time idling. Devices you use all throughout the day and recharge daily are unlikely to show any difference.
Available now on Google Play
Huge thanks to our Energy Monitor subscribers; thanks to your support we are able to continue improving our apps and provide a high standard of service. The feedback we've received has been crucial in helping us to know what to prioritise so we can bring out the most useful features sooner. We once again welcome your feedback on this release so we know what to improve next.
Download Energy Monitor 4.4.+ on Google Play

Follow us on Instagram, Facebook and LinkedIn.