Thames Commuter 1.5 update hits the Play store today. Improvements to the app make it easier for you to find your nearest river services while on the move. We've brought in the compass capability from Mariner and Wayfarer GPX to make this app even more practical as a navigation tool.
Here's what's new in the version 1.5+ update: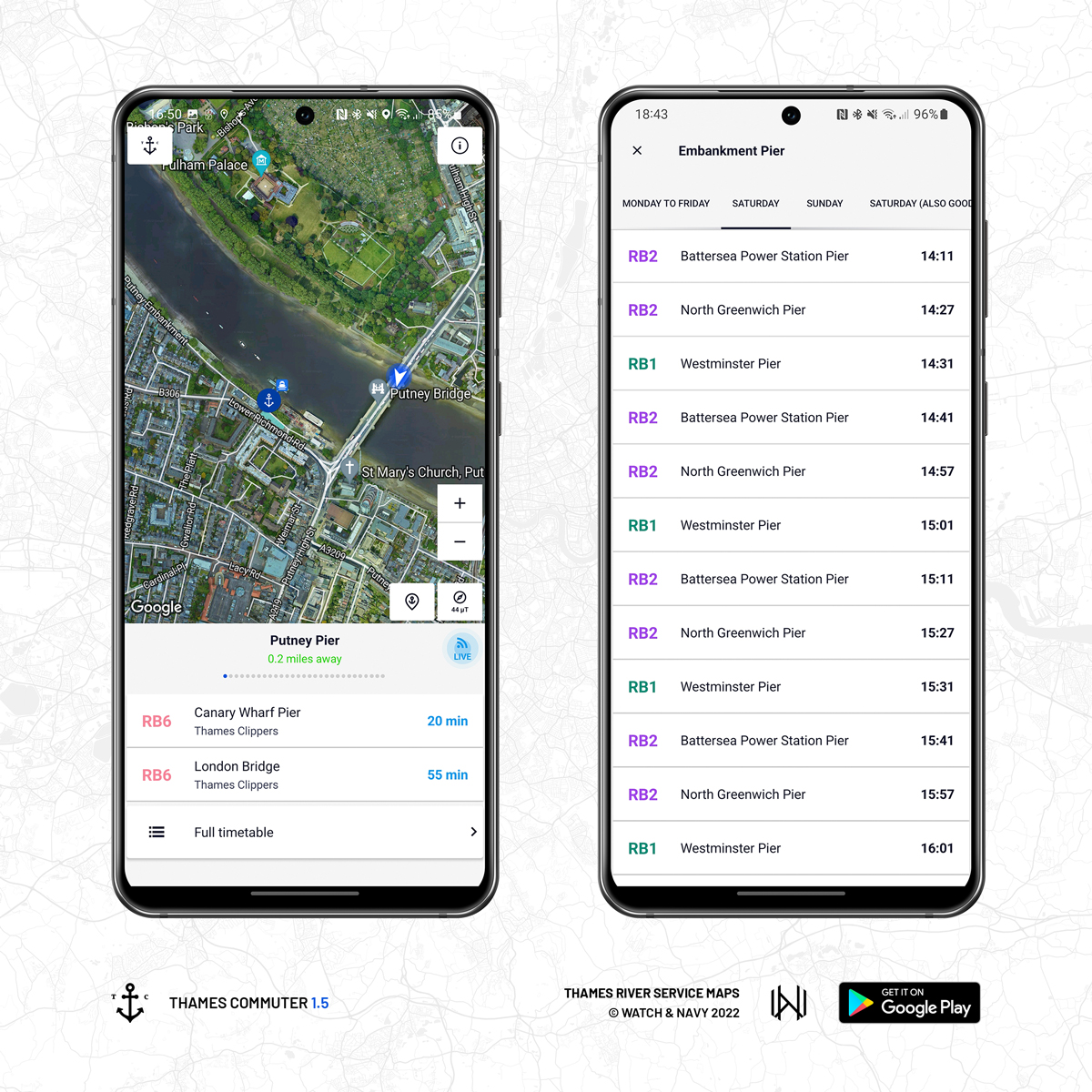 Thames Commuter is a handy directory of real-time arrivals, timetables, and route maps for river transport services in London, Gravesend and Tilbury. Download the app via the Play Store for your Android phone, tablet, and Wear OS watch.
Landscape mode for phones and tablets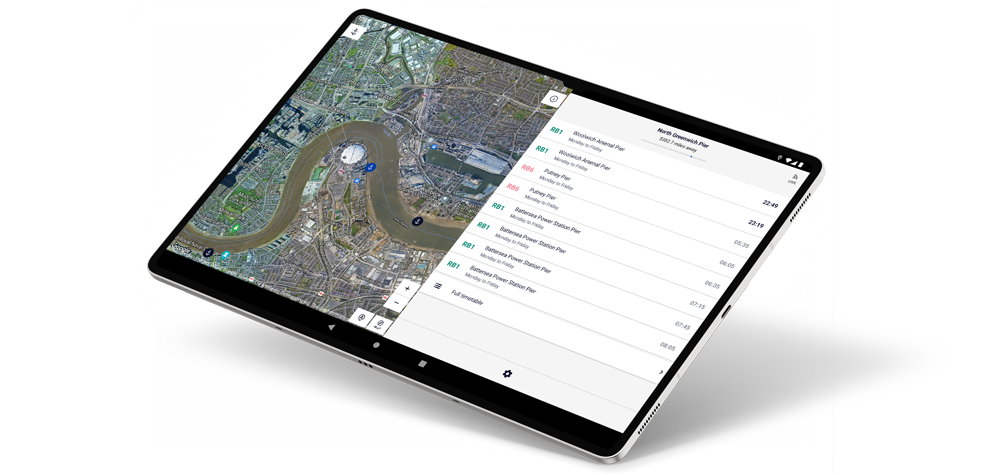 You can now explore the river with the app in landscape mode with the new layout optimised for phones and tablets.
Faster GPS location for smartwatches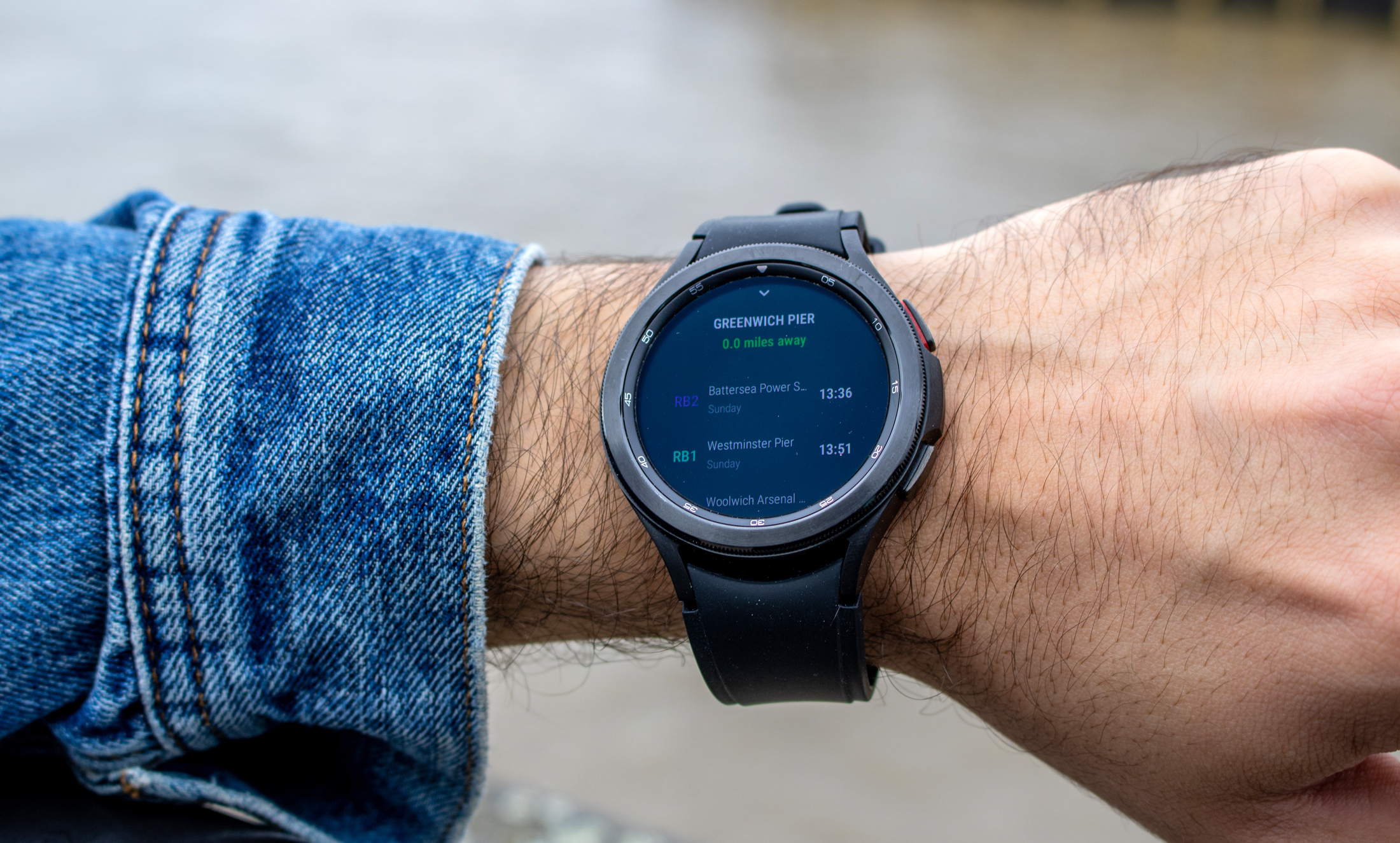 The updated wearable app now uses a combination of WiFi, GPS, and the last-known location of your paired phone or tablet to show your nearest pier on your watch much faster than in earlier versions. The app's GPS capability has has been optimised for low power consumption so as to not drain too much of your battery while in use.
Check out our full guide to the Wear OS app:
💡 Using GPS-based apps continuously on your phone or watch may consume a lot of battery power over time. Equip your devices with Energy Monitor to get timely alerts whenever you're using more power than usual.
Live GPS position and map compass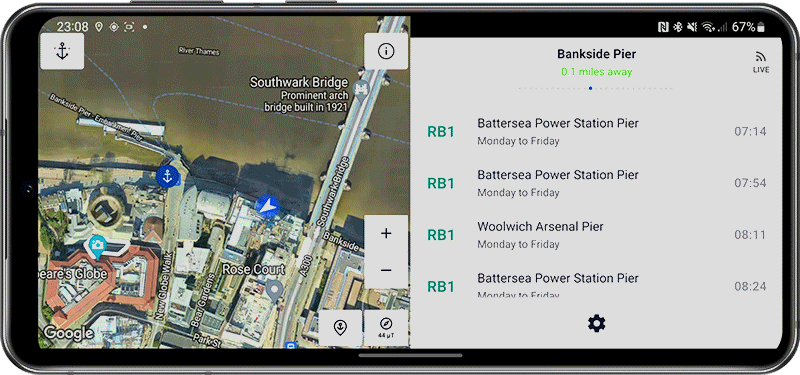 Thames Commuter was primarily designed for finding your nearest pier within walking distance. The app now shows your live GPS location as you walk, and shows the direction you're heading in with your phone's onboard magnetometer.

The magnetic field strength indicator at the bottom-right corner of the map shows your magnetometer signal strength. The button will turn red whenever you need to recalibrate your compass; give it a tap to show calibration instructions.
ℹ️ While the compass feature is widely compatible with modern smartphones, many tablets and watches may lack the onboard magnetometer for the feature. Compass heading is currently only available in version 1.5+ of the handheld app.
Take the best route through London
Thames Commuter was Watch & Navy's first maritime app built in 2018, and we're glad to have finally brought it up to speed with this update. We hope it helps many more locals and visitors to catch some of the most spectacular views of the city and enjoy the river more often as a mode of transport. We welcome your feedback and suggestions on how we can improve the Thames Commuter app in future.
Thank you for downloading; we wish you safe and pleasant journeys.
Download Thames Commuter on Google Play:

Follow us on Instagram, Facebook and LinkedIn.
Thames Clippers data in the app is provided by TfL Open Data.
Contains OS data © Crown copyright and database rights 2016.
Gravesend/Tilbury timetables are provided by Thurrock Council.