Happy new year from the W&N team! 🎉
We're kicking off 2022 with another all-rounder update for our multi-device Energy Monitor for Android and Wear OS. Last year, we rebuilt the entire project from scratch up to a new modern standard, and off the back of that we've been able to bring in improvements faster than ever before.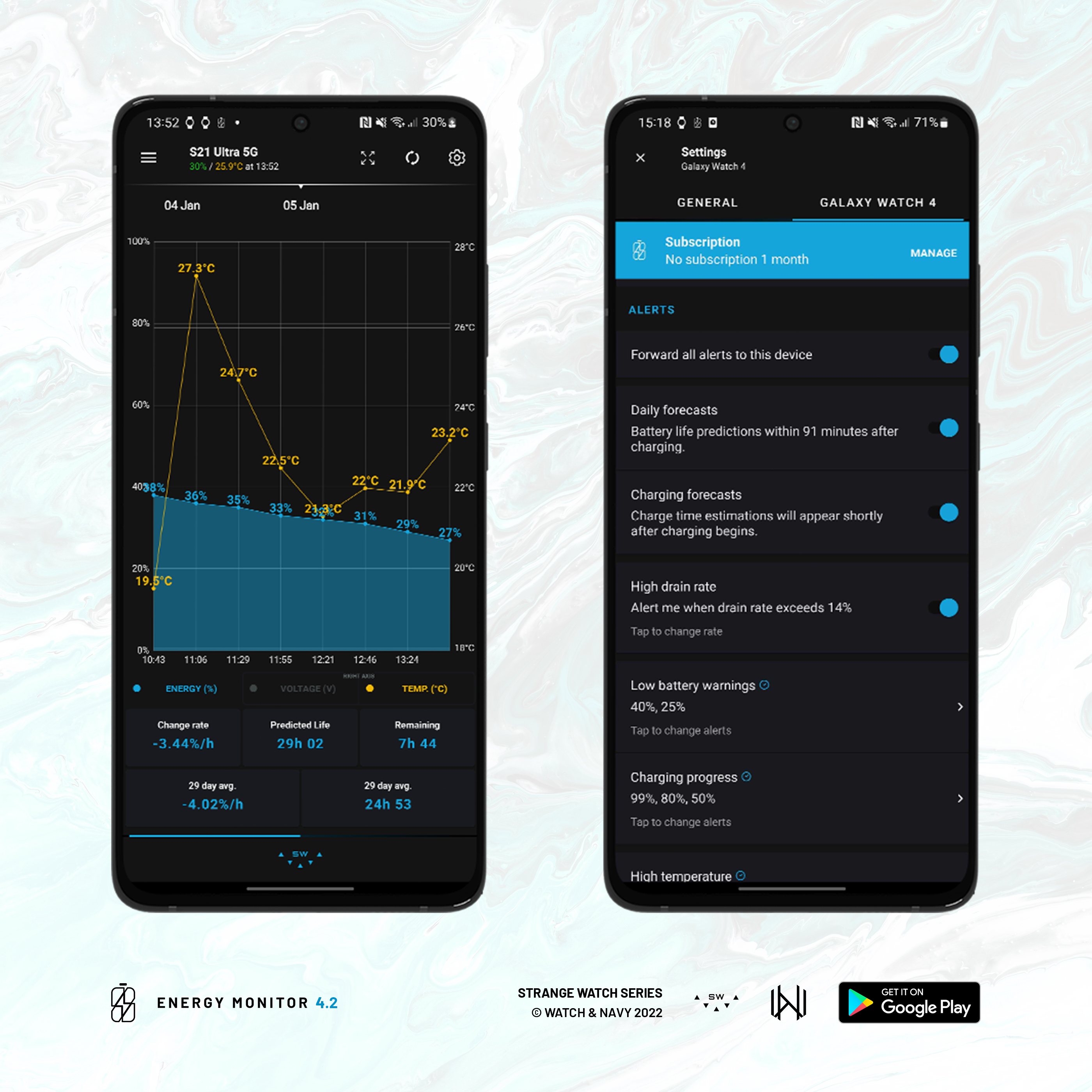 Quick recap
In the previous release, the focus was on rebuilding the original app and getting all the essential features in order. For this round we've fixed bugs, refined many aspects of the UI, added new alerts, and added additional options for fine-tuning the monitors to your preference. Here's what's new in version 4.2+:
Device Management – Show/hide Devices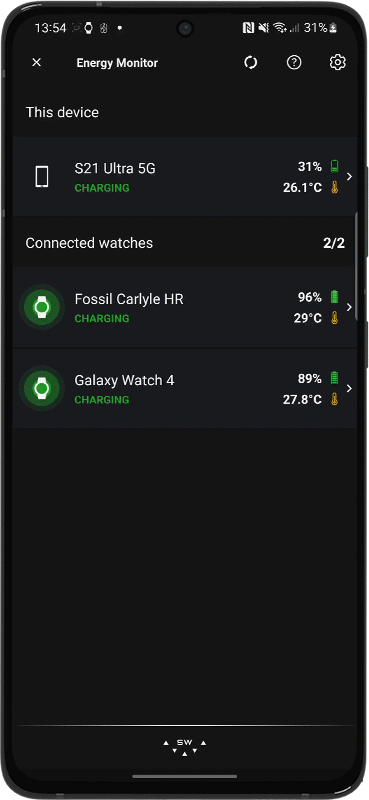 You can now hide unused devices from the list. Tap and hold on any device in the list to see the new and improved device options menu, from which you can send commands to your device and hide it from the list. You can view a list of all devices from the general tab under settings to add them back to the list later on.
Device nicknames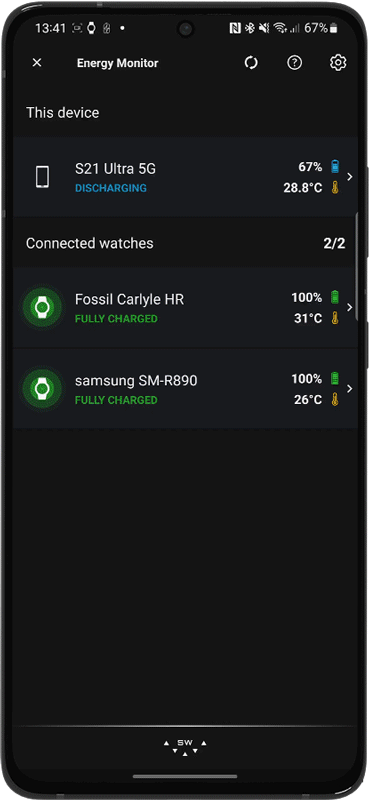 In the device options menu, tap on the pencil icon to add a nickname for your device. If the device is a smart watch, it'll need to be online in order to synchronise the change. You can also set or remove a nickname in the individual device settings menu.
Chart Visible Range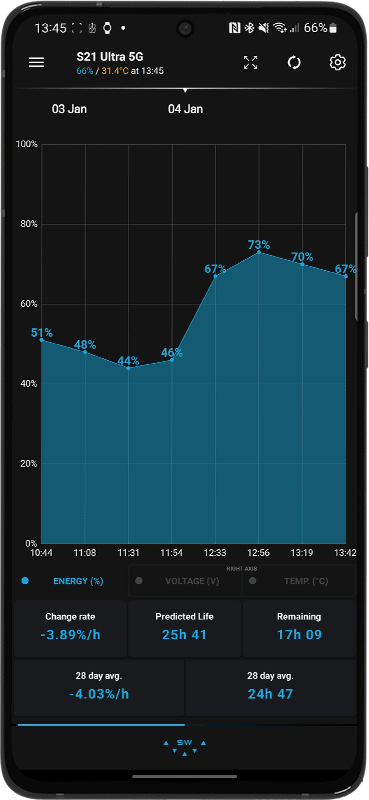 You can now change the visible range of the chart to get a better view of trends throughout the day. Under the general tab in settings, scroll down to 'chart visible range' to set the range you'd like to see for all devices.
Live Monitor (Real-time alerts)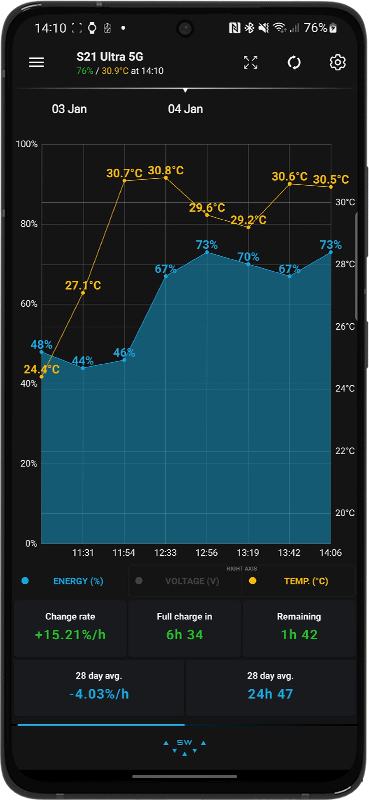 If you prefer to monitor more intensively, you can now choose to be notified as soon as your battery level or temperature changes beyond your warning threshold, rather than only between intervals.
⚠️ This may contribute to slightly more power use since your battery level will be checked are more frequently in the background.
Multiple alerts for discharge/charge level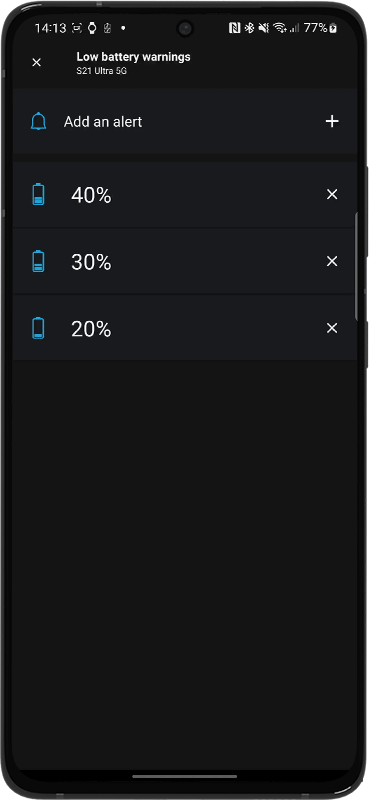 Just like a typical alarm clock app, you can now set alerts for any number of battery levels so you can be alerted throughout the day as you cross each threshold. You can set different alerts for charing and discharging. Subscribers to the app can set any number of alerts without limits.
Charge Monitor for Handhelds + Multiple Charge Level Alerts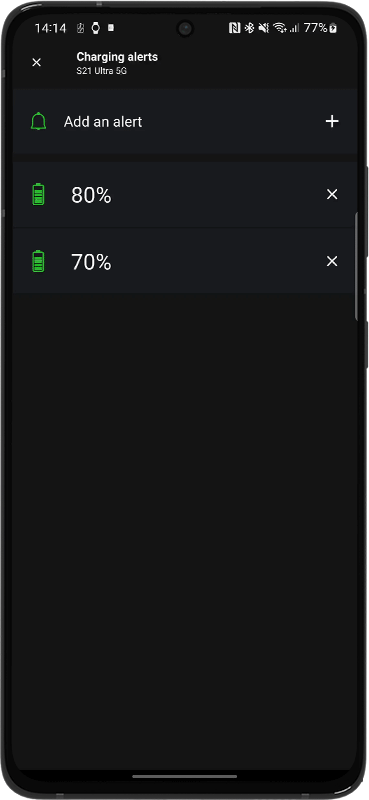 The charge monitor is now available for your phone and tablet as well as your watch. Turn on 'charge forecast' alerts to be notified of your charging speed and estimated full-battery time within a few minutes of charging, similar to the daily forecast notifications in earlier versions of the app.
In this release we've addressed much of the feedback since our previous release last October, which has really helped us to know what features to prioritise. We've also been careful to keep the options simple as we pile on new functionality. There's still a lot more to come this year, and as always we welcome your feedback to help us to deliver even better every time.
Thank you for downloading!
Download Energy Monitor 4.2.+ on Google Play

Follow us on Instagram, Facebook and LinkedIn.