Happy New Year from the W&N Team! 🎉
We are thrilled to announce the launch of our new online store — the Watch & Navy Gear Shop; offering a broad range of practical smart device and vehicle accessories so you can be better equipped for your outdoor adventures. We ship internationally, free for orders over £40.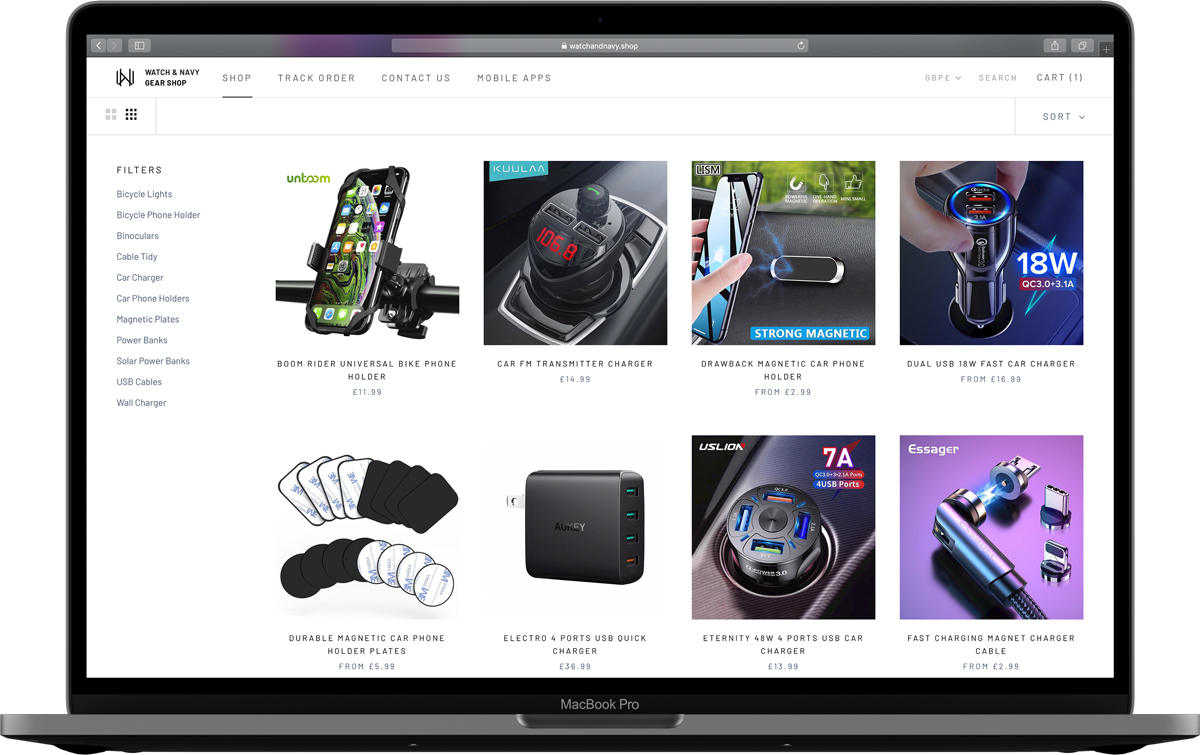 You can conveniently access the store from within the Wayfarer GPX and RAMS Mariner and Velocity app dashboards, where you'll also find the latest offers and discount codes.